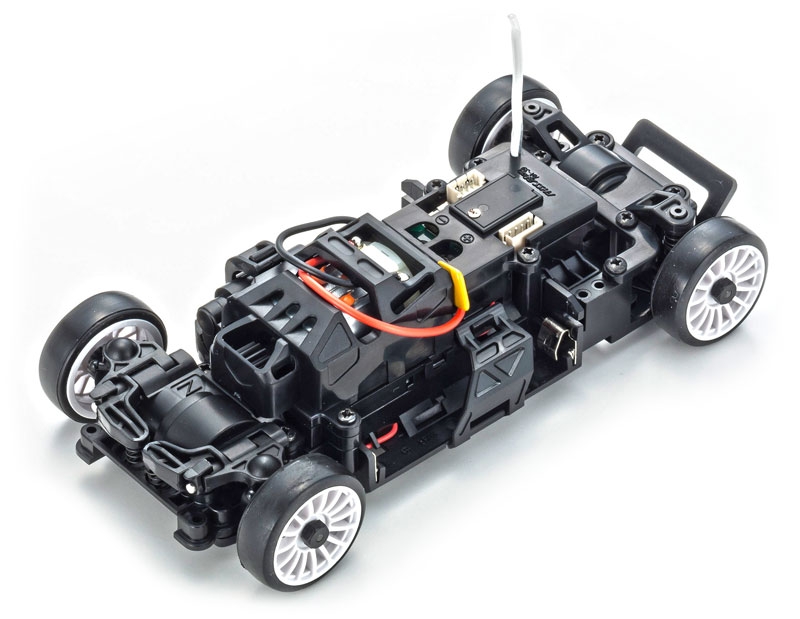 Simply load 4 x AAA-size batteries to experience true radio control car performance with exquisitely designed models that can rest on the palm of your hand. The immaculate scale body design and high-performance chassis combination is the embodiment of Kyosho's design expertise from 50 years of building world championship winning radio control machines. From its debut in 1999, the MINI-Z has continually evolved as the benchmark for small size radio control model cars. This FWD series represents the latest front wheel drive MINI-Z chassis design. The front midship mount of the motor reduces load on the front section and delivers plenty of power for running stability and is less likely to spin out than the RWD version.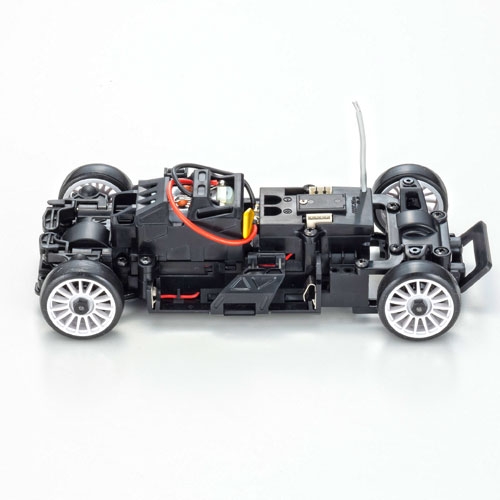 First MINI-Z Racer chassis with front wheel drive positions the motor behind the front axle in a front midship layout.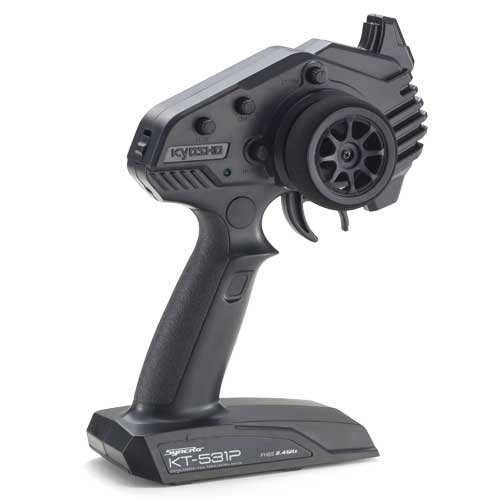 Includes stylish design of Syncro KT-531P transmitter. Features steering / throttle trim as well as dual rate adjustment of steering angle and control function the flashing speed of optional LEDs. In addition, the transmitter has a Training Mode feature which limits speed of the car for easy learning. Default setting at the time of shipment is Training Mode. *Syncro KT-531P transmitter uses FHSS 2.4GHz and is not compatible with existing ASF/MHS/FHS 2.4GHz systems.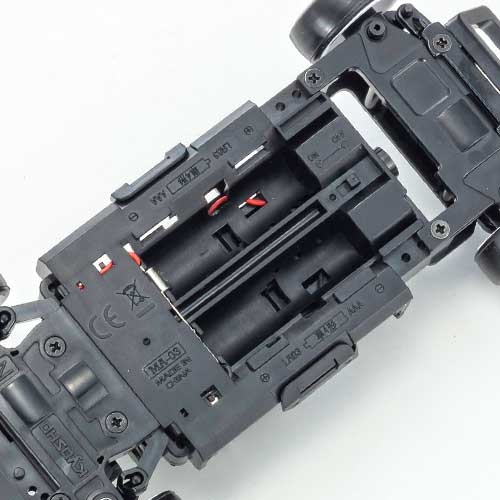 Low center of gravity layout achieves excellent weight balance with 4 battery cells on the bottom of the chassis.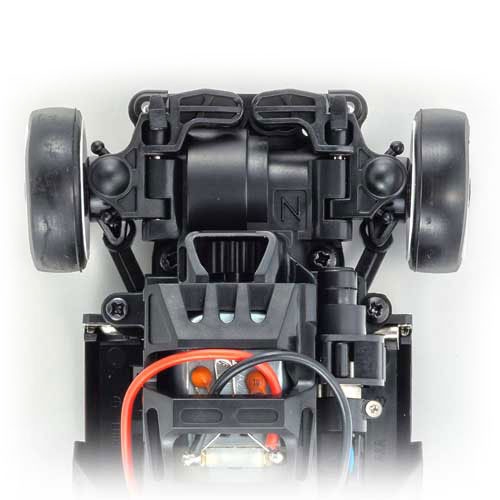 Newly designed servo unit produces linear steering characteristics. Incorporates proven AWD drive train that can also be equipped with the existing AWD ball diff.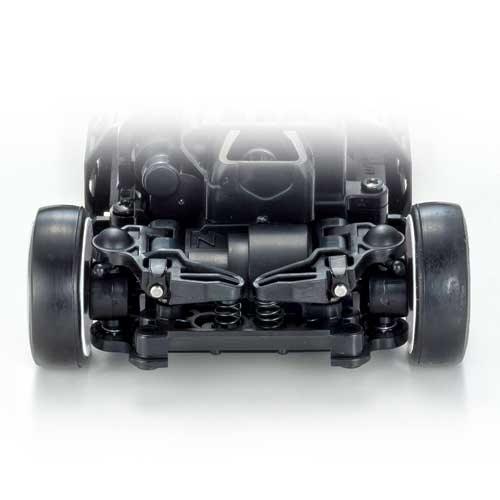 Front suspension incorporates the VCS proven in the AWD Sports. Coil spring replacement and setting changes can be done without any tools.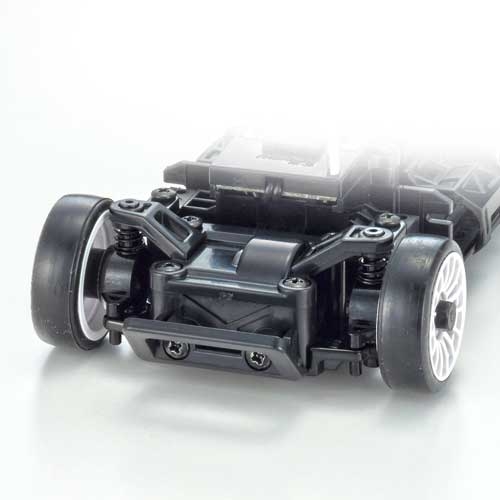 Rear suspension also adopts the strut unit from the AWD Sports. Not only maintenance-friendly, the existing toe control rod and camber knuckle can also be used.