1:10 Scale Radio Controlled Electric Powered 2WD Buggy Assembly kit Ultima SB Dirt Master 34311
■Length 380mm
■Width 249mm
■Height 140mm
■Wheelbase 270mm
■Tread F:221mmR:201mm
■Tire F:φ84×28mm R:φ86.5×42mm
■Gear Ratio 8.23:1
■Weight 1,450g (approx.)
■Motor (sold separately)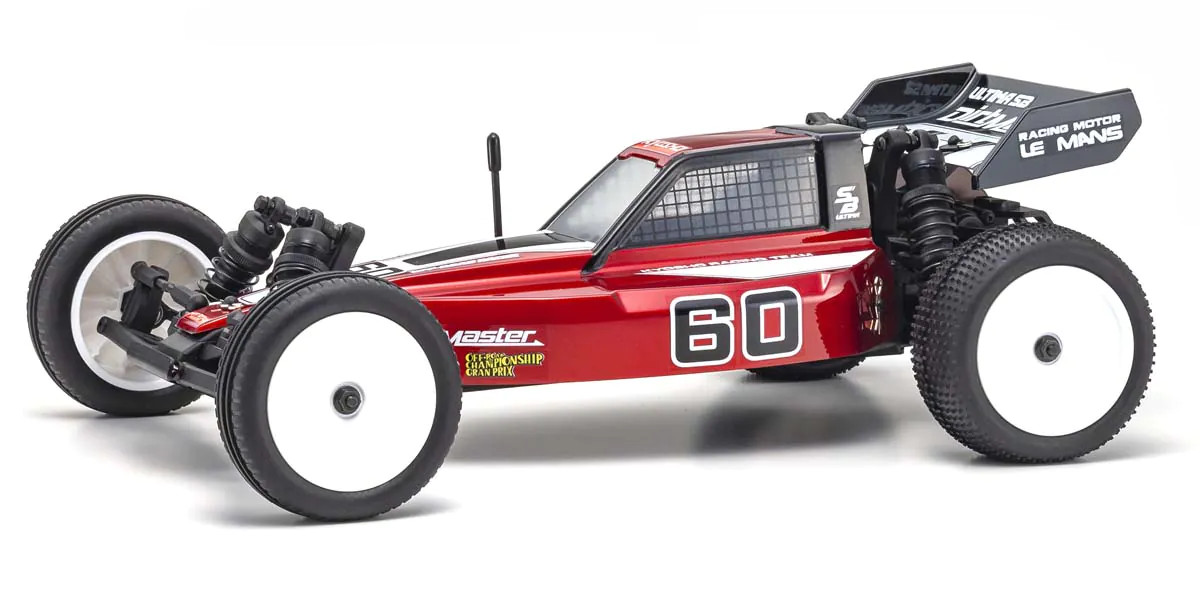 Unique retro modern body design. A great balance of modern air flow technology with a touch of nostalgia in the design. Clear kit body for customizing and graphics decals are also included. Rear wing is included for increased rear traction. *Included Body is clear (NOT painted)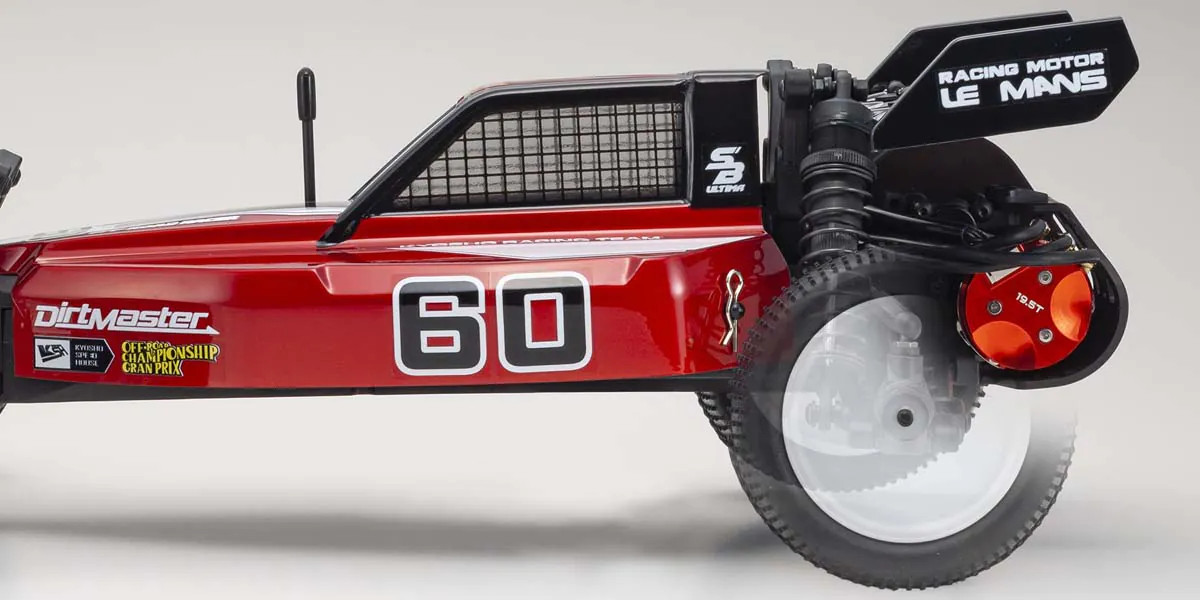 Grip and drive power is increased with the rear overhang motor mount that achieves superior traction and driving stability. A motor guard is also equipped to protect the motor from impact after jump landings.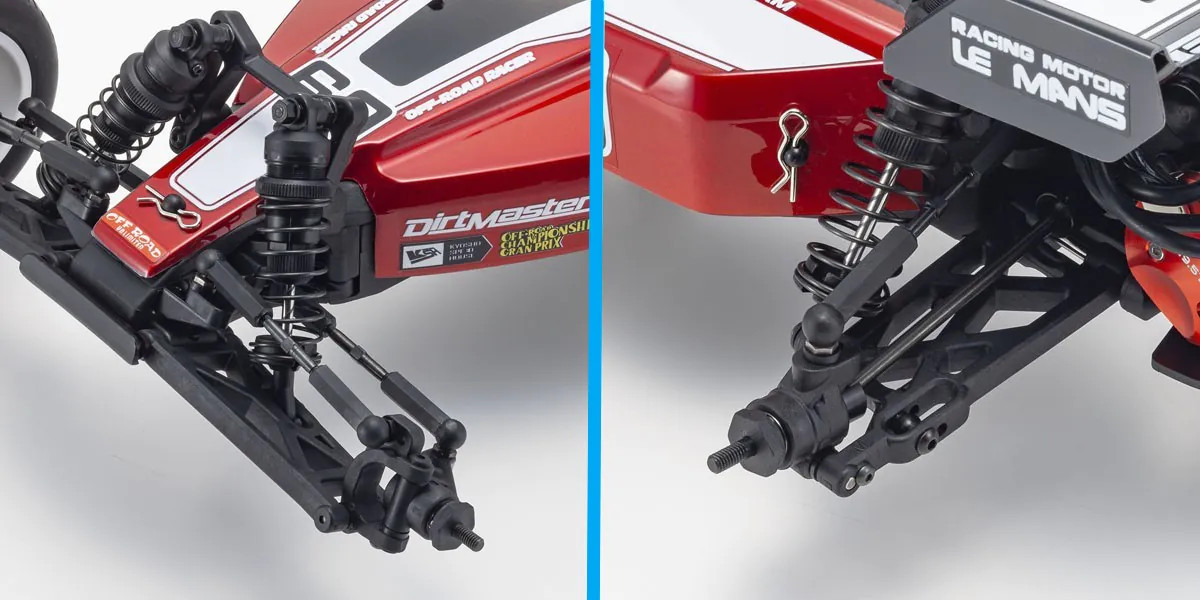 Superior surface tracing from the proven double-wishbone suspension system incorporates turnbuckle rods that allow length to be adjusted for efficient setting changes.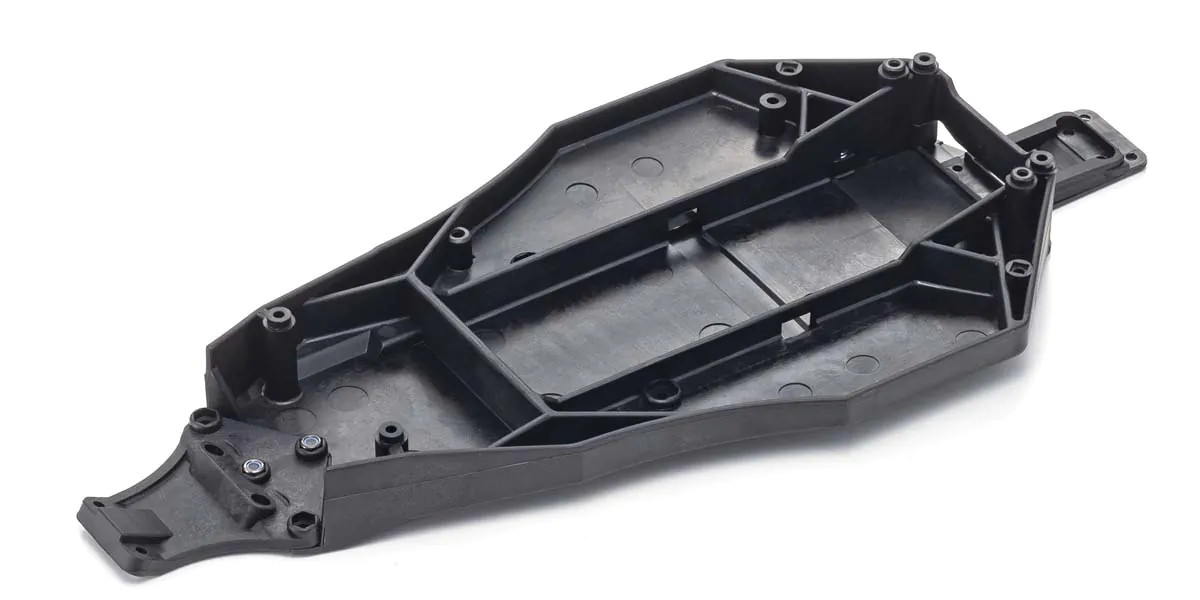 Moderate flex characteristics of the resin main chassis enhances grip for stability and allows plenty of room for easy installation and assembly of RC components.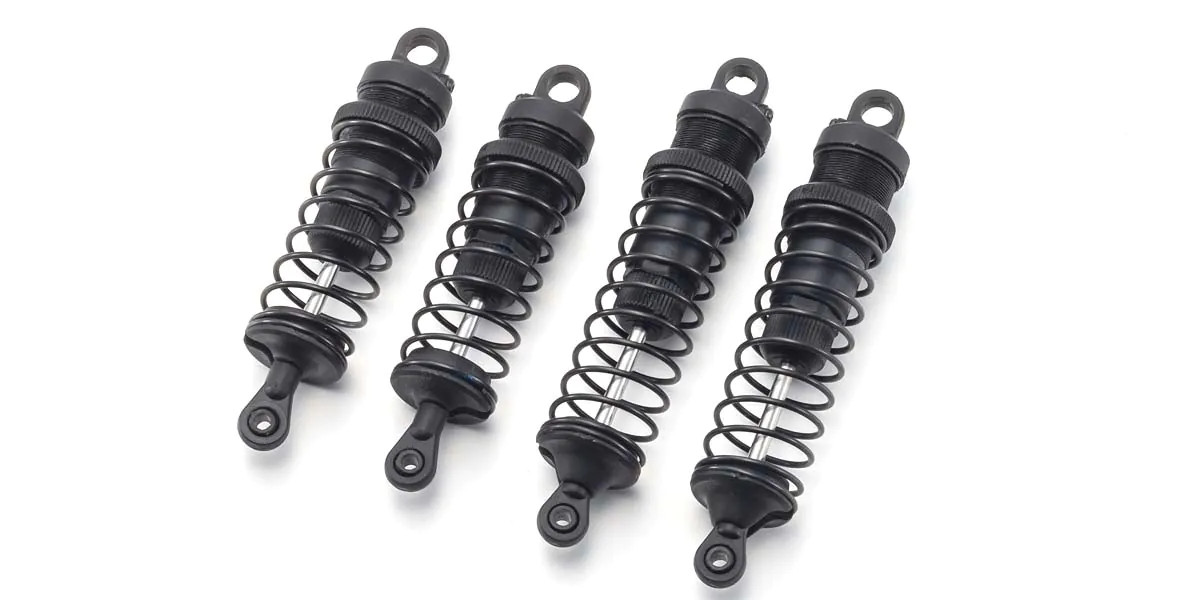 Resin oil-filled shocks absorb and reduce shocks from the road surface to maintain stable posture. With dial-adjustable spring tension, chassis height is easily adjusted. Compatible with competition-level springs.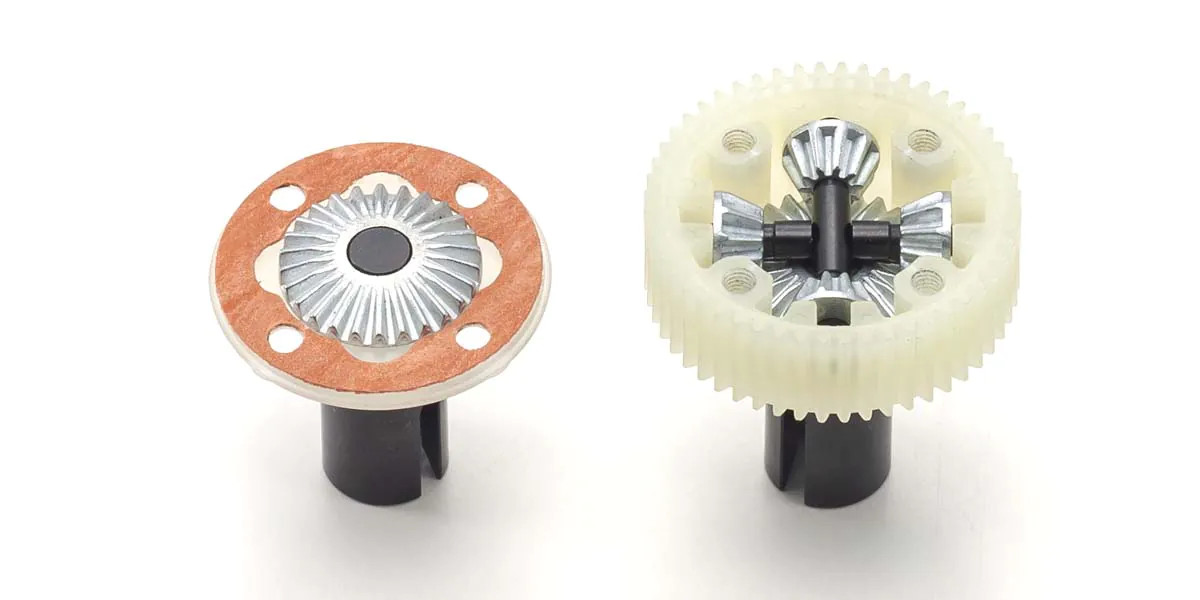 Rear gear differential enables smooth cornering and is easy to assemble and maintain. For elevated performance on racing circuits, the ball differential for the Ultima series (UMW602B)can be installed.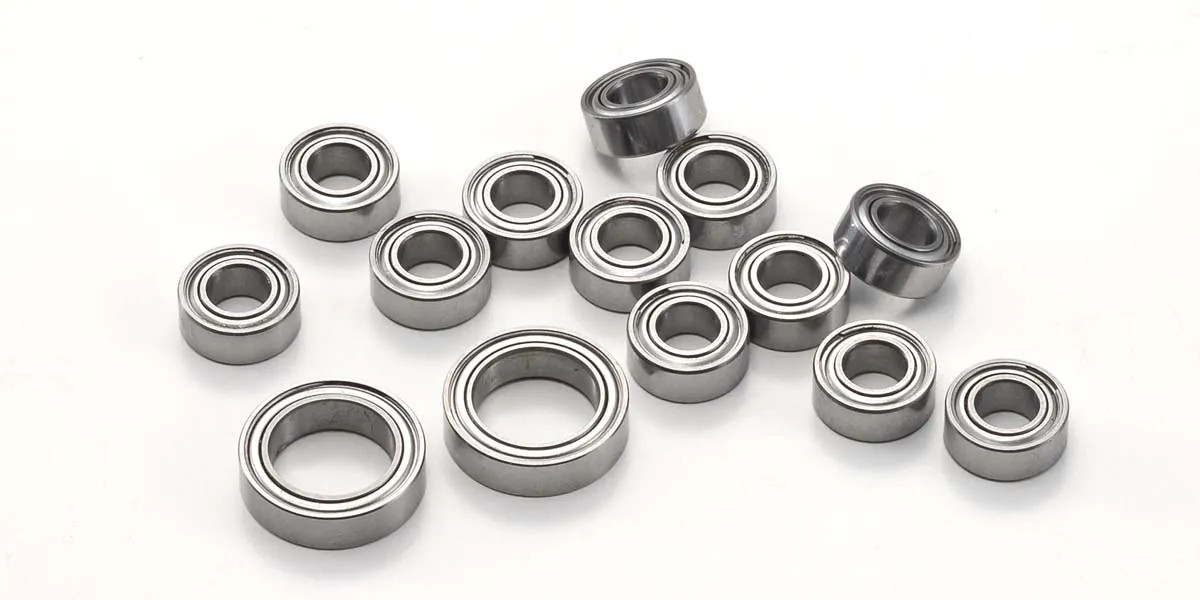 Full ball bearings that reduce drive loss equipped throughout the drive system.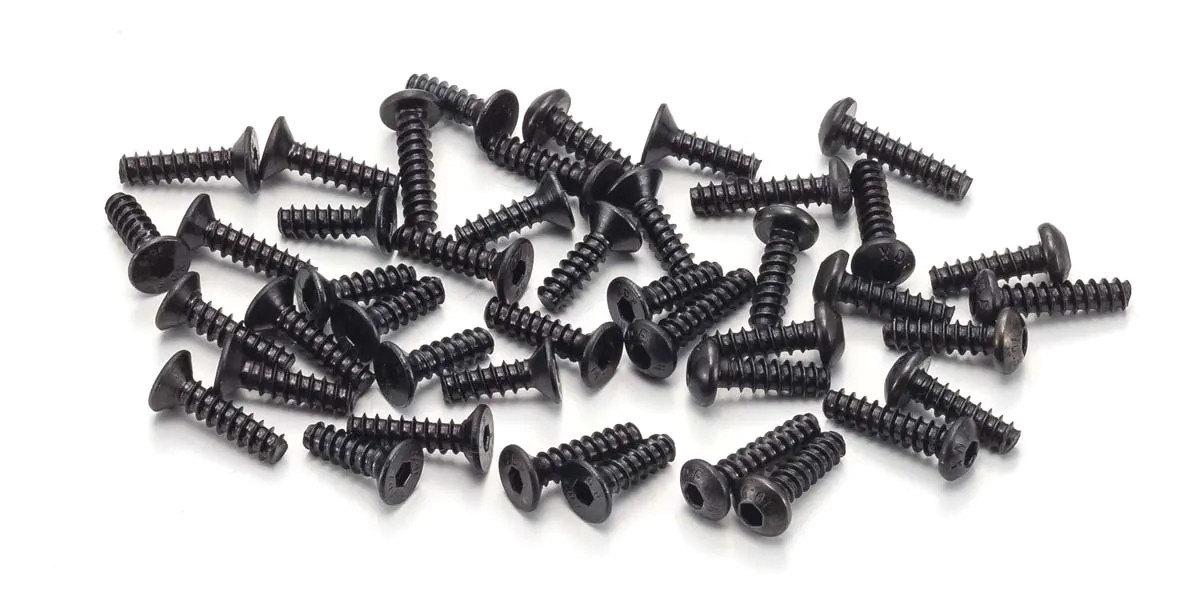 Tapping screws are used to secure resin parts. Unlike entry-level models which use Phillips screws, the 2mm hex head screws make assembly and maintenance easier.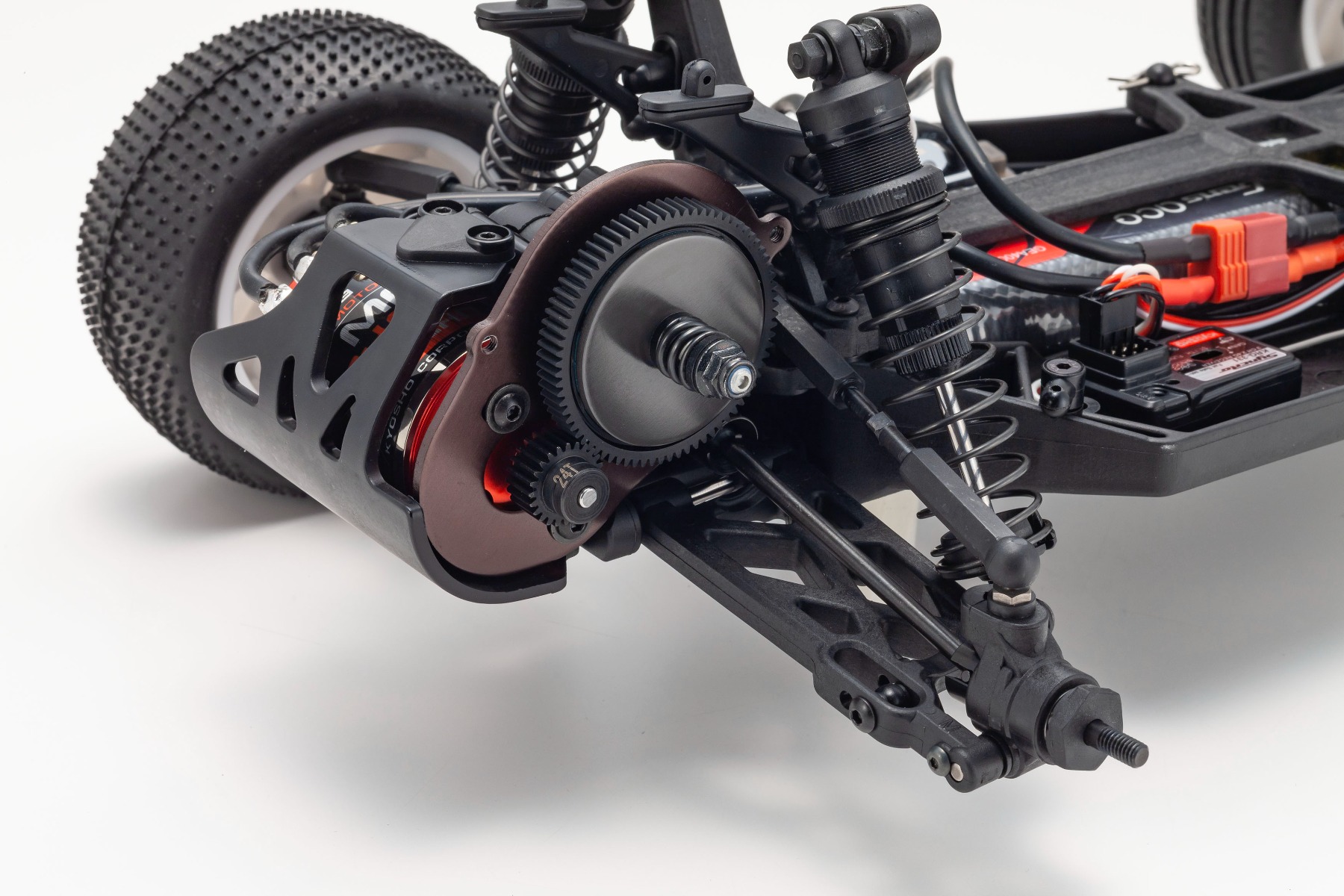 Slipper clutch is included as standard to protect the gears and add traction by allowing moderate slip when the drive system is under heavy load and allows adjustment of driving characteristics. Gear cover can also be installed to protect the gears from dirt and dust.
< Kit Contents >
●Unassembled chassis kit
●Polycarbonate clear body
●Wing
●Window mask seal
●Decals
●Chassis parts
●Cross wrench
●Hex wrench(1.5mm/2.0mm)
●Grease
●Tires, Tire Inners, Wheels
●Pinion Gear
【REQUIREMENT TO RUN】
■2ch-3ch transmitter & receiver for R/C cars
■Servo
■ESC
■Motor
■Silicone oil for Shocks
■Batteries for chassis(2S Lipo Recommendation)
■Charger
■Paint for coloring body (*spray paint for polycarbonate)
■Tools