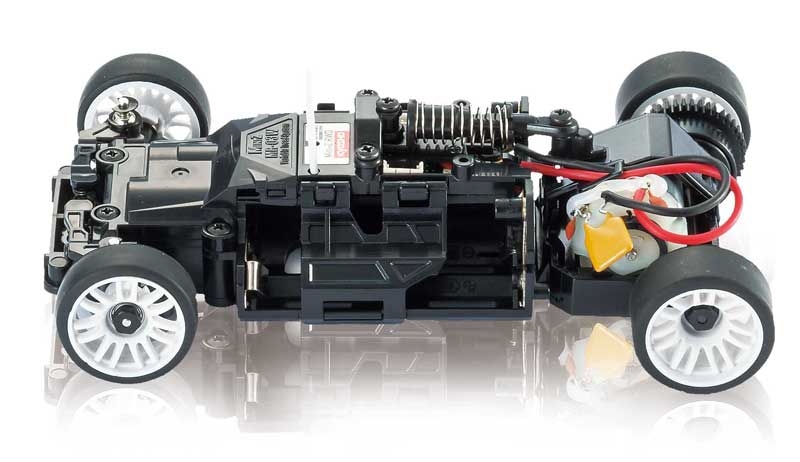 Simply load 4 x AAA-size batteries to experience true radio control car performance with exquisitely designed models that can rest on the palm of your hand. The immaculate scale body design and high-performance chassis combination is the embodiment of Kyosho's design expertise from 50 years of building world championship winning radio control machines. From its debut in 1999, the MINI-Z has continually evolved as the benchmark for small size radio control model cars. This RWD series represents the latest rear wheel drive MINI-Z chassis design. As the steering system and drive system are separate, the MINI-Z RWD is easy to steer and handles just like a real car.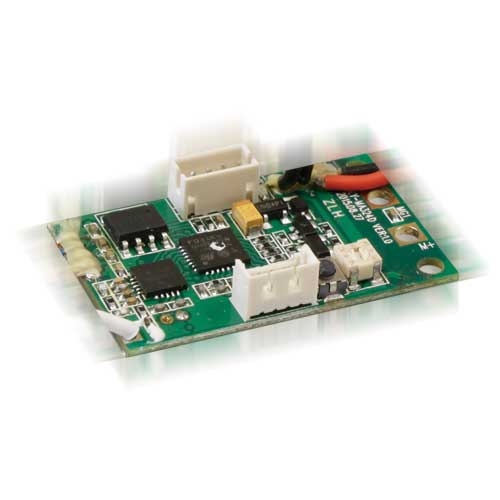 New circuit board with newly developed control program realizes dramatically improved steering feel.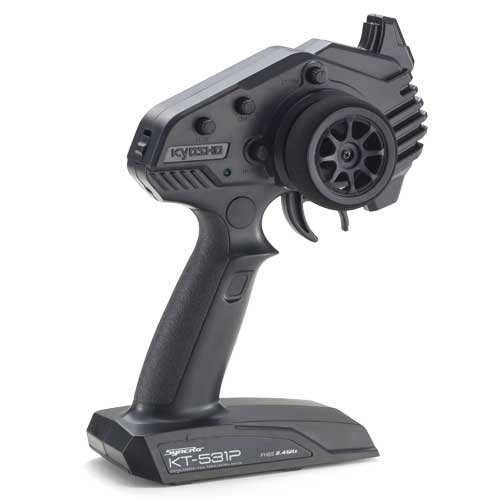 Includes stylish design of Syncro KT-531P transmitter. Features steering / throttle trim as well as dual rate adjustment of steering angle and control function the flashing speed of optional LEDs. In addition, the transmitter has a Training Mode feature which limits speed of the car for easy learning. Default setting at the time of shipment is Training Mode. *Syncro KT-531P transmitter uses FHSS 2.4GHz and is not compatible with existing ASF/MHS/FHS 2.4GHz systems.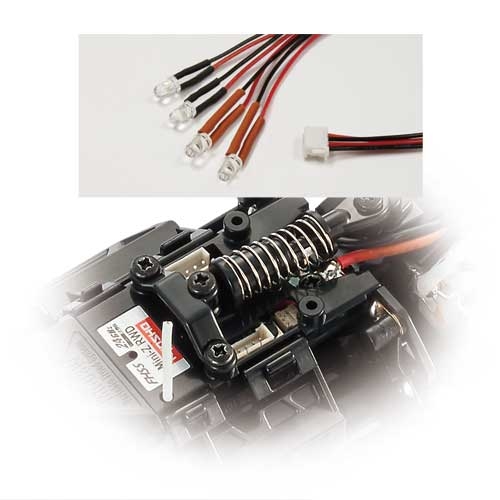 Light unit connection unit installed. Optional LED light unit clear & red (MZW429R) can be connected.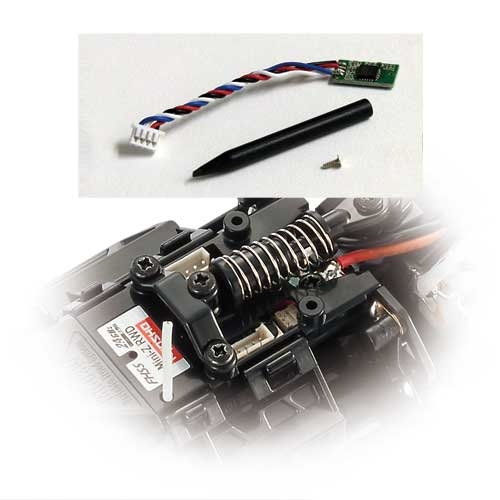 Compatible with optional gyro unit (MZW431) which improves straight running stability and corrects steering imbalance for improved driving stability. Volume of gyro effect can be adjusted on the chassis.(※Settings can be adjusted from the transmitter if using KT-432PT transmitter (sold separately)).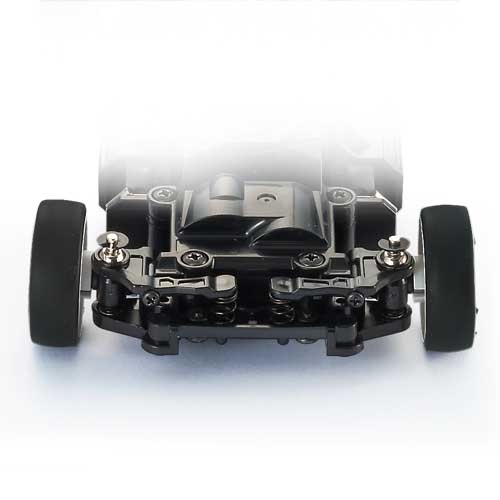 Tread can be set to narrow or wide by changing steering tie rods on front lower and upper plates. Wheelbase can also be changed to suit body style. (**Changing requires parts to be purchased separately).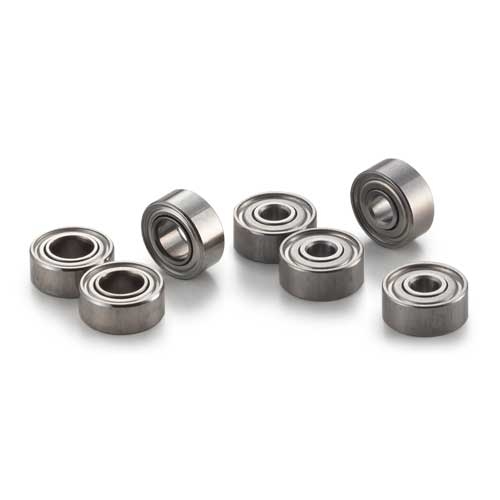 Full ball bearing specifications include 7 bearings which reduces power loss.