BEETLE 2014 1/10 EP 2WD Buggy KIT 30614B
The legendary Beetle returns with powerful off-road performance! Spirit of the original is enhanced with modern technology!
The famous Kyosho Scorpion and Baja Beetle combined into one legendary off-road machine that became synonymous with electric buggy racing in the 1980's, a name that is still known around the world today. Now, in honor of the original Scorpion and its many fans, the Beetle makes a triumphant return with the advanced Scorpion 2014 chassis featuring the same basic ladder frame 2WD structure as the original, but with the latest technology and components. from the kit, making assembly easier and the finished chassis lighter and more rigid. From experts familiar with the Scorpion's standard of performance to present-day drivers unaware of the Scorpion legend, all will enjoy the Scorpion experience that inspired so many.
●Revival of the off road BEETLE. 2014 version upgraded throughout. ●Kit includes pre-assembled gearbox and oil shocks (shock oil sold separately).
●6061T6 forged aluminum suspension arms.
●Two-piece diecast aluminum gearbox with built-in diff gears.
●Slipper clutch protects gears and provides traction setting options. ●Oil shocks with aluminum cylinders and stainless shafts deliver smooth movement.
●Countersunk surface allows screws to be seated flat.
●Lightweight design from reduction in tapping screws and nuts.
●Near complete use of hex screws provides secure assembly.
●One-piece structure of rear wheels realizes lighter weight.
●Inner sponges included with rear tires.
●Includes newly developed block pattern high-grip compound tires. ●High efficiency full ball bearing specification. (14 included)
●Radio box is suitable for the various shapes and sizes of current batteries.
●Ball diff from Ultima RB can be installed as an optional upgrade.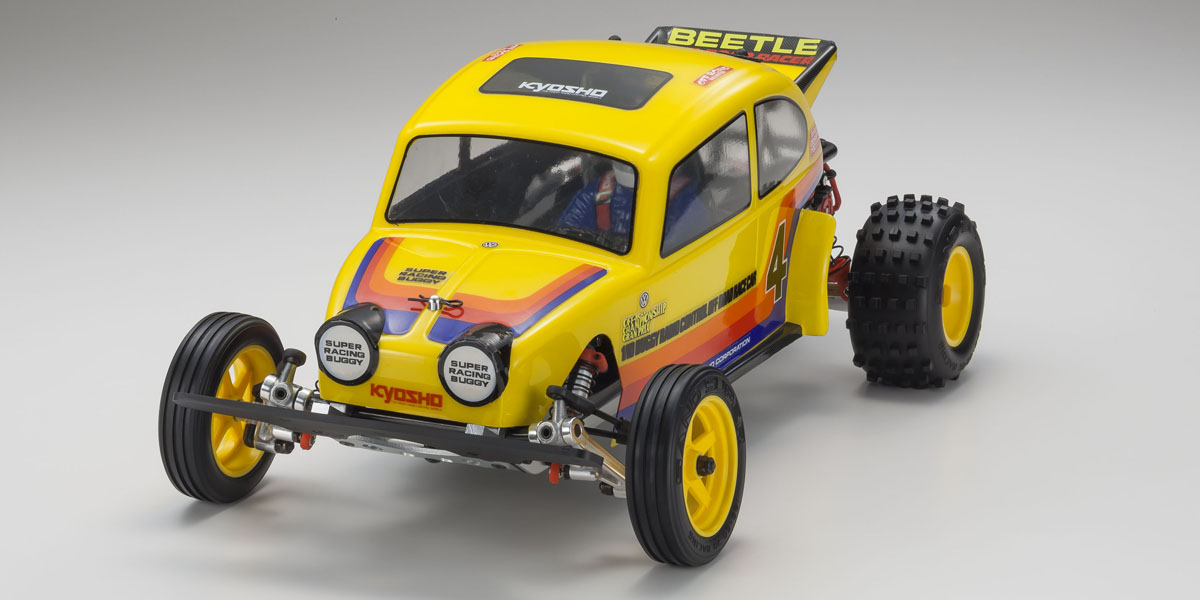 The nostalgic form of the Baja Racer combines with advanced components and full ball bearing specifications. More power and performance than ever!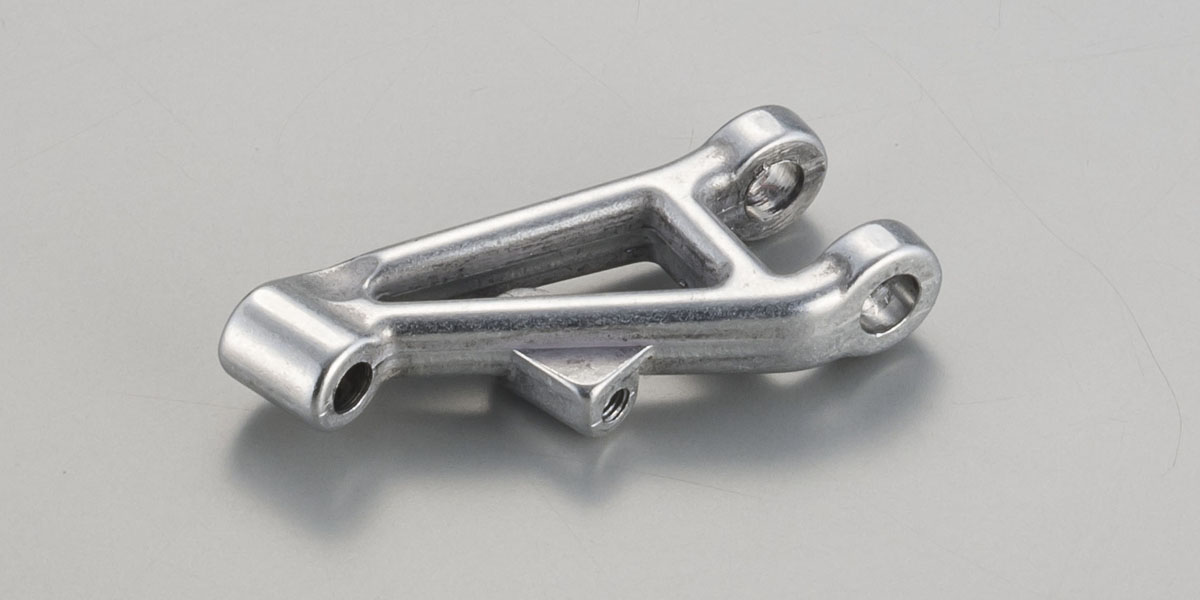 Front and rear suspension arms are made from 6061T6 aluminum to realize improved rigidity, durability and lightness. Wide front tread delivers superior driving stability.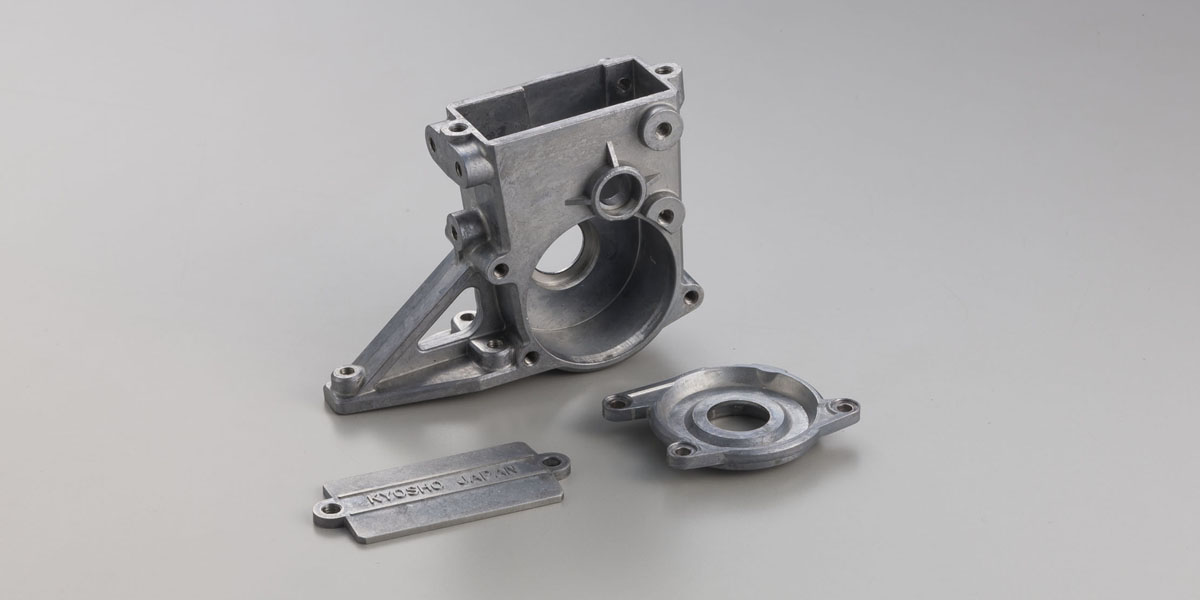 Includes two-piece diecast aluminum gearbox with built-in diff gears. Slipper clutch included can be set according to various surface types and conditions.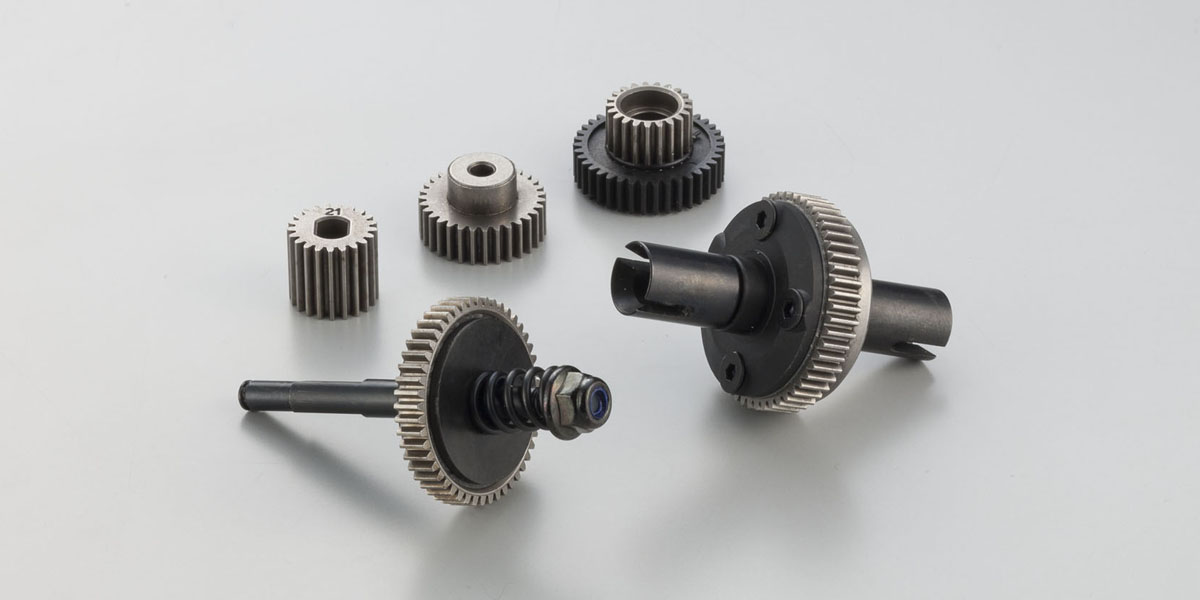 Sintered alloy and nylon combine in 48 pitch gears to deliver superior efficiency. Includes two gears for high-speed and low-speed settings. Ball differential is also available as an optional upgrade.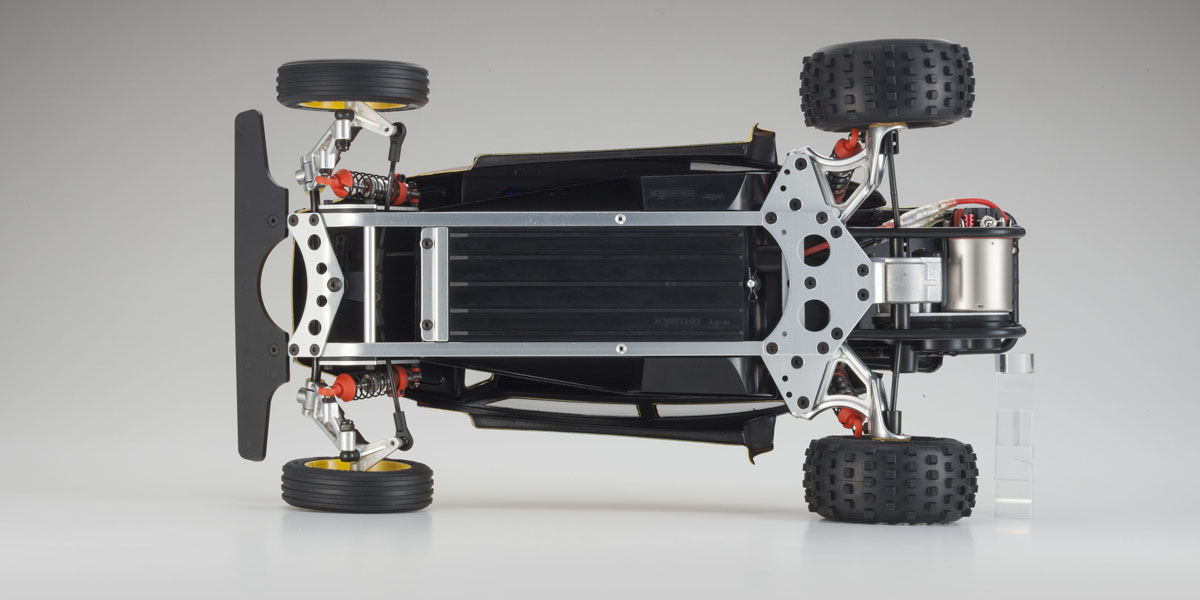 Main frame, front & rear shock stays and sub frame plate are made from 6061T6 aluminum. Underside of chassis is countersunk for a flat finish.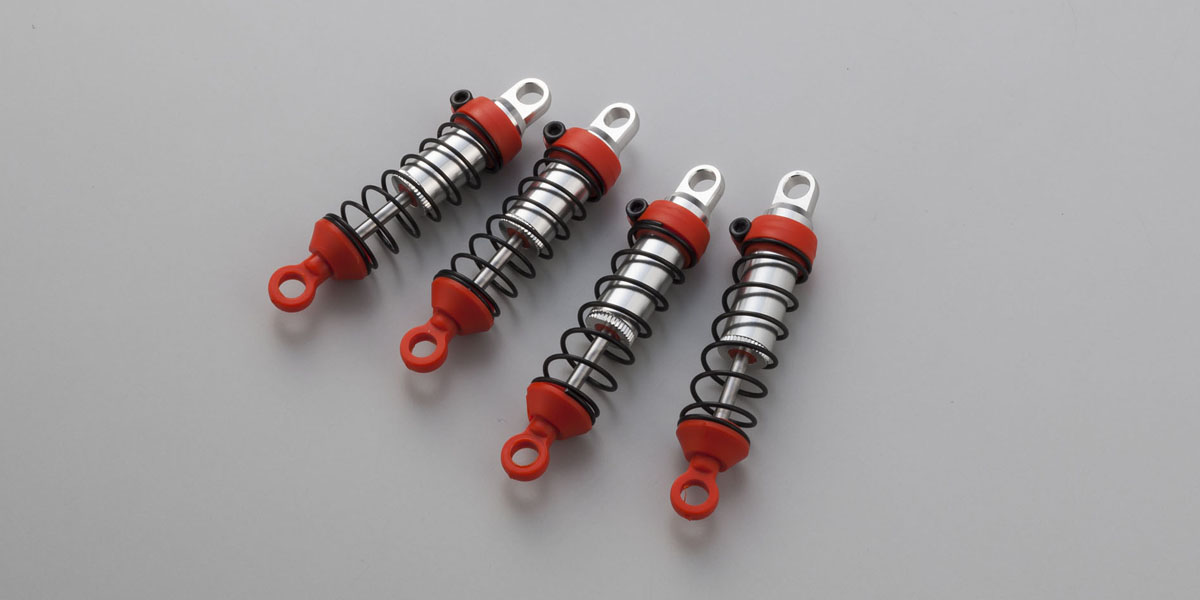 Aluminum cylinders and stainless shafts in the oil shocks produce effective damping. Delivers smooth movement through the entire stroke range.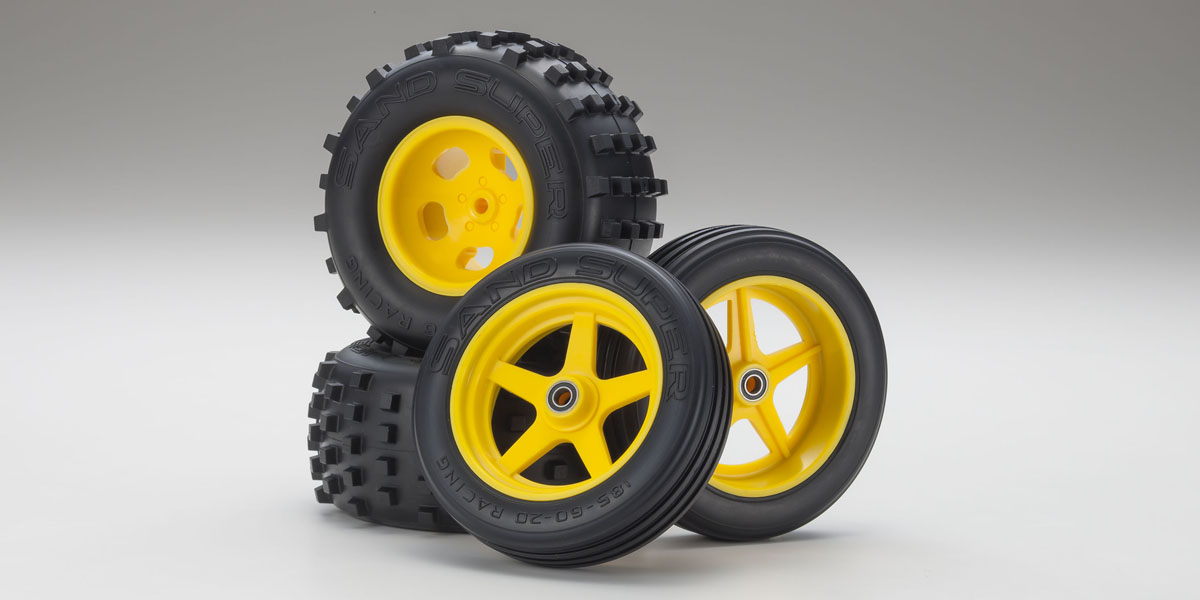 Unique Baja style is recreated with advanced high-grip compound tires with new tread pattern. Rear tires are equipped with inner sponges and the one-piece structure of wheels realizes lighter weight.
■Length 398mm
■Width 236mm
■Height 165mm
■Wheelbase 263mm
■Tread (F/R) 198mm / 195mm
■Tire(F/R) 75×20mm / 85×41mm
■Gear Ratio H setting 6.9:1 L setting 8.3:1 (2 combinations included)
■Weight 1,040g approx. (w/out R/C system & battery)
■Motor 540-class (sold separately)
●Pre-assembled kit (gear box and oil shocks are pre-assembled)
●Pre-cut clear polycarbonate body
●Decals
●L-shape hex wrench
●Cross wrench
●Shock wrench
●Shock oil
●Grease
●2-channel, 1-servo R/C system for cars
●540-class motor (30-27 turns recommended)
●ESC compatible with motor
●Battery pack for chassis
●Battery charger
●Paint for painting the polycarbonate body
●Batteries for transmitter
●Tools (1.5, 2, 2.5mm hex wrench driver)