1/8 EP MOTORCYCLES HANGING ON RACER Honda NSR500 1991 Kit 34932B
Sale date: /media/wysiwyg/160822_0021.jpg
Amazing level of scale detail is recreated with each component including inverted front fork suspension, brake disk & calipers etc. Power of the Le Mans DM20 motor is transferred to the chain drive system through the drive chain and sprocket. Optional reinforced sprocket is also available.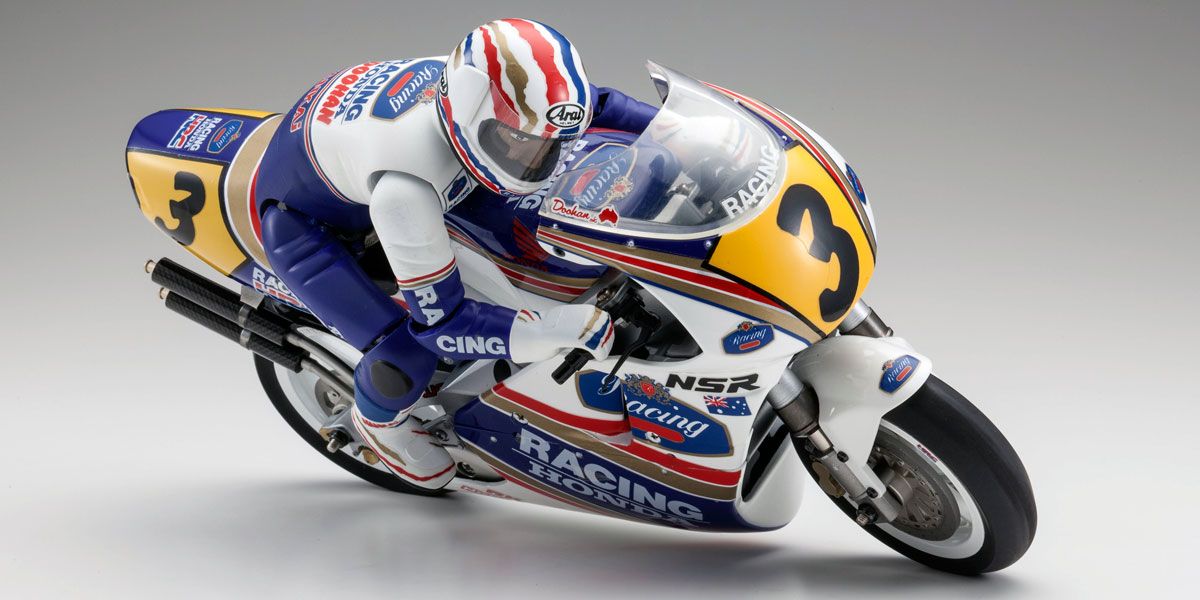 Rider figure incorporating 13 joints is used to control steering. As the rider's waist drops into the corner, the knee protrudes as the head moves in the direction of the corner exit while the rider hangs on!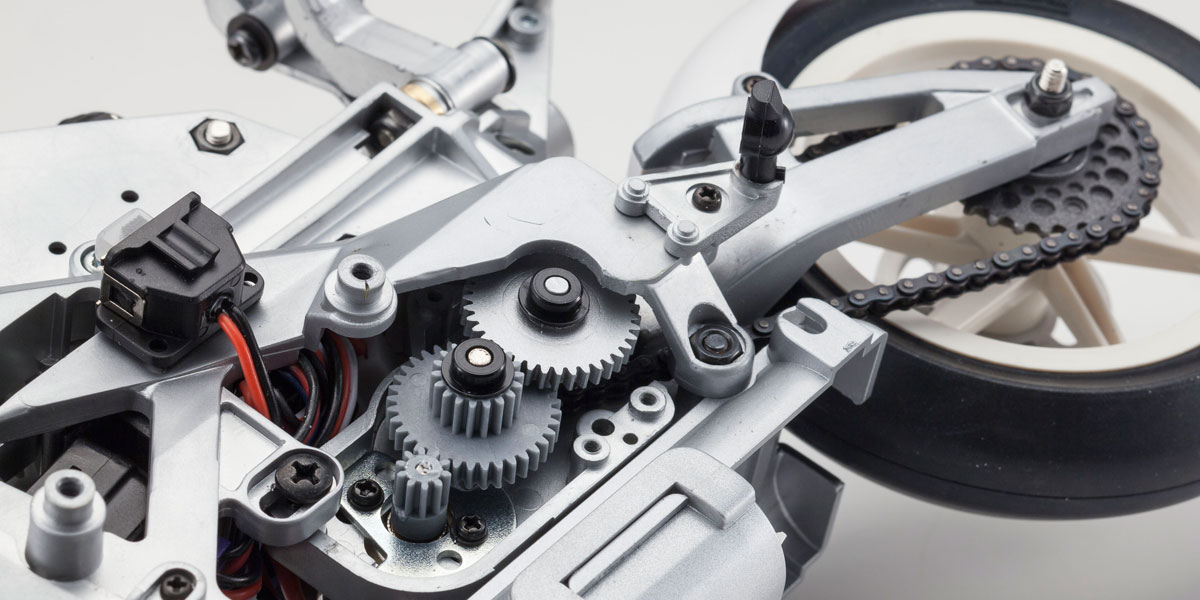 3rd gear changed from resin to metal to increase strength of drive train and improve durability.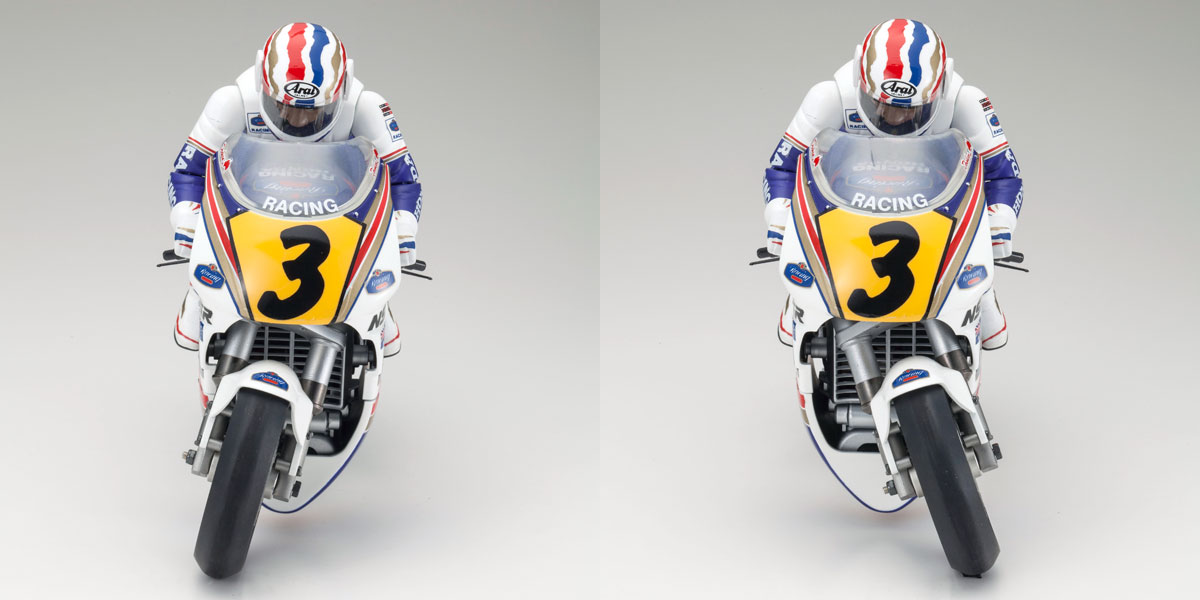 Unique S.D.S.S steering system leans the front forks from side to side while the link mechanism in the driver figure drops its waist into corners for steering control.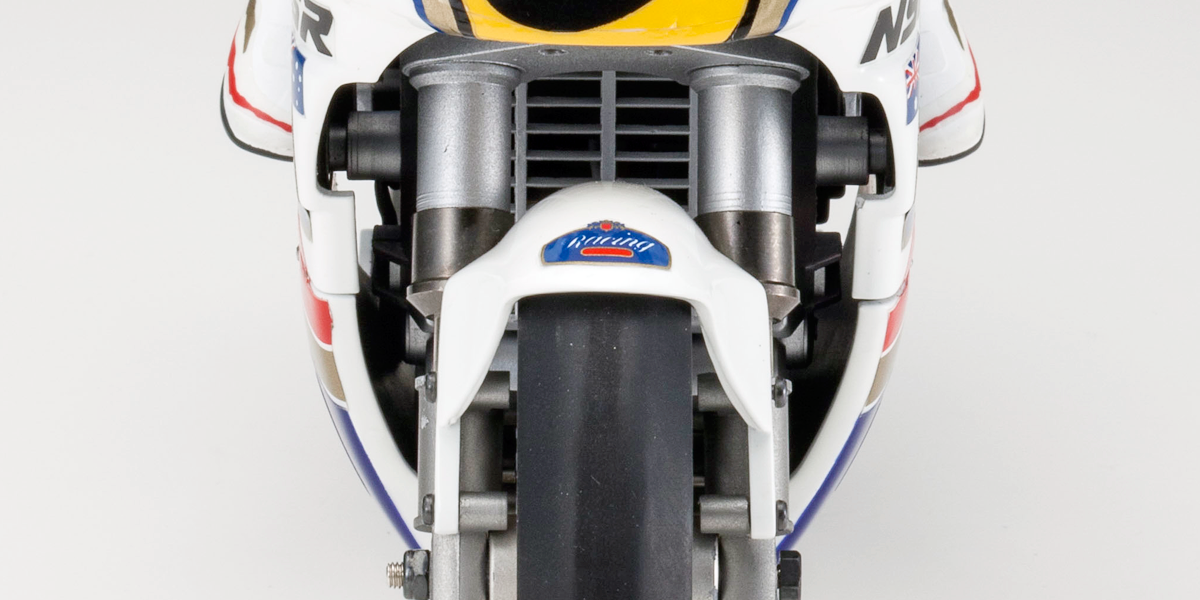 Slits in the dummy radiator replicate scale appearance and channel airflow for cooling the motor and ESC.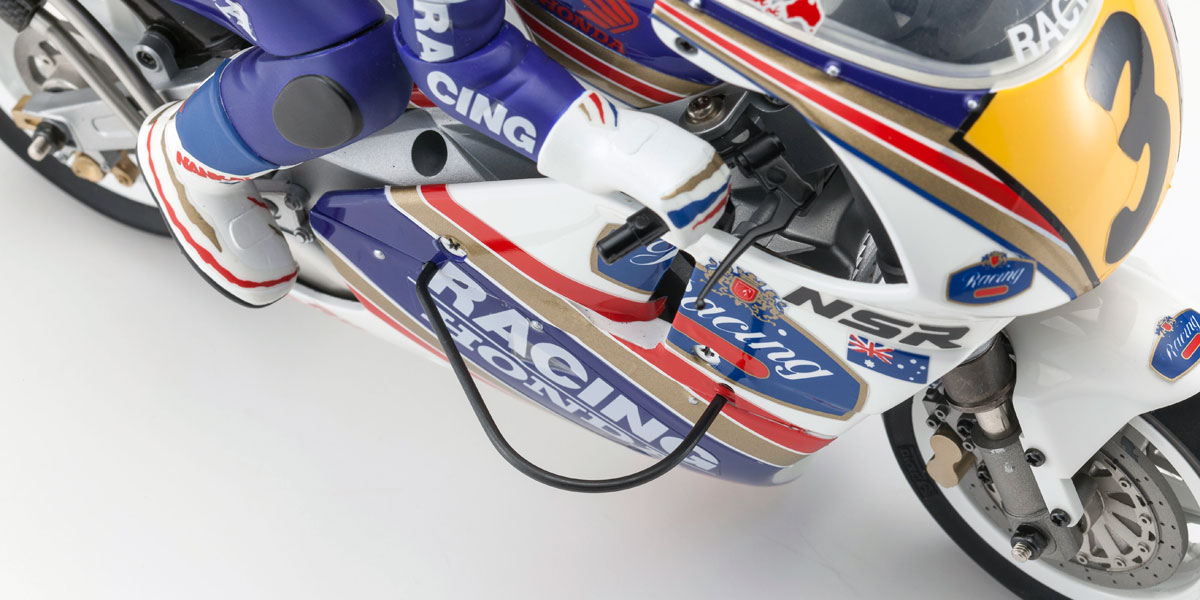 Fall prevention guards are effective for when standing starts are difficult and for when the bike leans too far while cornering.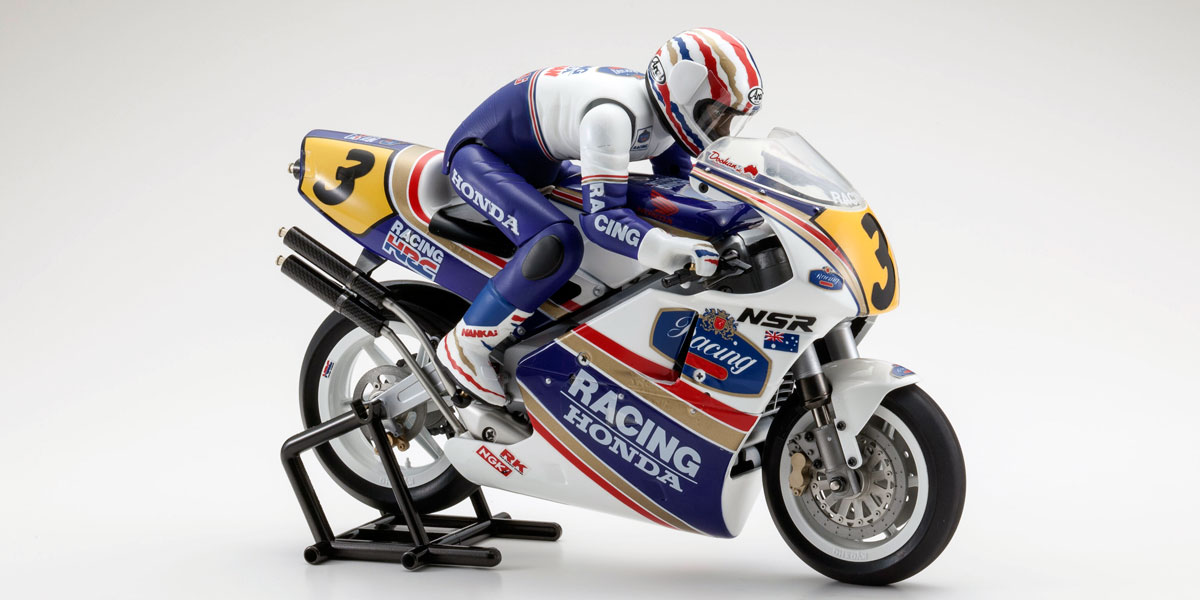 Includes unique bike stand that can be used to display the stunning scale appearance of the Hanging On Racer when it is not in use.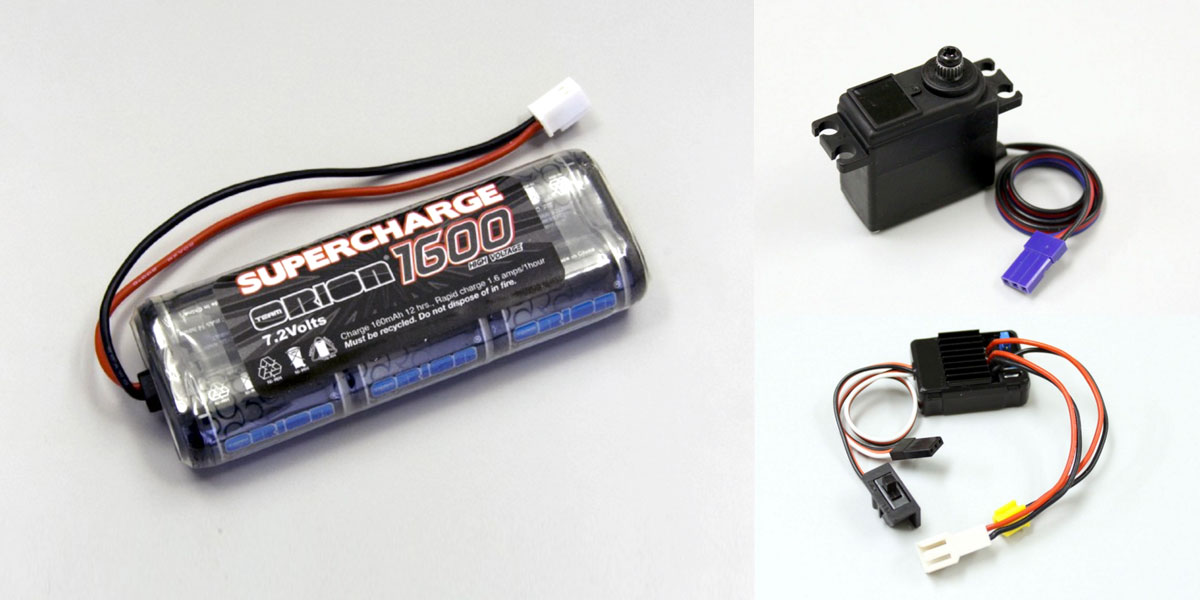 Optional parts for the Hanging On Racer include special steering servo, speed controller and battery (Super Charge 1600 7.2V stick pack).
Technical Data
Length 270mm
Width 98mm
Height 190mm
Wheelbase 185mm
Tire(F/R) 78×18mm/86×23mm
Gear Ratio 13.80:1-19.30:1
Weight 750g (approx.)
Motor Le Mans DM20
< Kit Contents >
●Chassis kit
●Pinion gear (10T, 12T, 14T)
●Grease
●Cross wrench
●Pinion gear tool
< Required for Operation >
●2ch R/C system
●Battery for model (7.2V-1600mAh Ni-MH recommended)
●1 x servo (L32 x W16 x H31.5 max.)
●1 x ESC (L34×W24×H14mm max.)
●Batteries for transmitter
●Battery charger for model battery
●Charger Adapter
●Paint and paintbrush