1/8 EP 4WD INFERNO GT2 VE RACE SPEC 2020 Mercedes-AMG GT3 34109
New transmitter, receiver and servo work in synergy with the KYOSHO SPEED HOUSE brushless system for improved control in the strongest electric GT machine ever created.
The dynamic performance of the Inferno GT2 RACE SPEC built on the combination of formidable 1/8 scale size and the speed of a GT machine has undergone an electric power transformation into the Inferno GT2 VE RACE SPEC. While maintaining the full potency of the proven race battle power of the Inferno GT2 chassis, the VE incorporates the 4-cell LiPo battery compatible KYOSHO SPEED HOUSE TORX8+ brushless motor and BRAINZ8 ESC at its power core. The high rigidity main chassis is equipped with side guards to strengthen impact resistance and keep dirt etc out to improve overall reliability and performance. The included 2.4GHz Syncro KT-331P transmitter automatically manages frequency bands and features high visibility LCD screen with the functions expected of a mid-range transmitter such as dual-rate and ABS plus safety features such as failsafe function. The Syncro KT-331P works in perfect combination with the high-torque, metal-geared KS-5031-09MW servo to deliver finger tip control of the big size GT machine. With the Readyset, you can experience the dynamic action of GT racing without delay while the quiet performance of electric motor power opens up this experience to any time and place.
●Equipped with user-friendly KYOSHO SPEED HOUSE brushless motor and ESC.
●Simple chassis structure realizes superior maintenance efficiency.
●Steell gears equipped on front and rear diffs deliver excellent durability.
●Included Syncro KT-331P transmitter allows precision setting.
●Equipped with high-torque KS-5031-09MW servo featuring built-in metal gears.
●Torque rods equipped on both front and rear.
●Long wheelbase specifications realize superior running stability and scale appearance.
●Turnbuckle tie rods and upper arms allow easy adjustment of alignment.
●Includes rear wing that deliver effective downforce.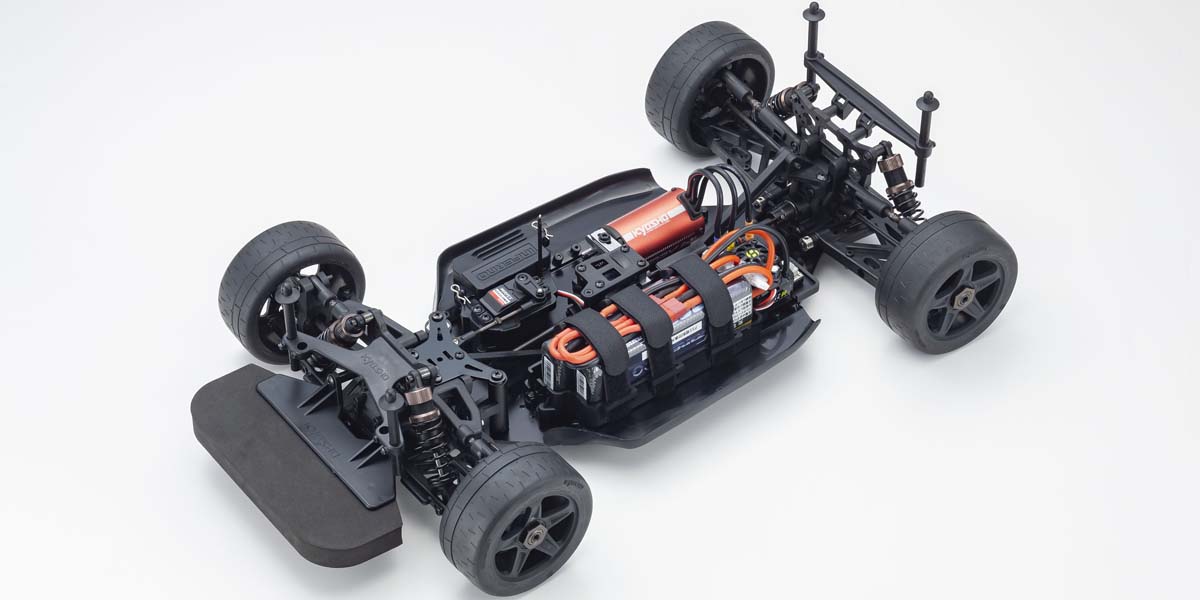 Square 310mm width and 360mm wheelbase dimensions of a GP model realize superior running stability.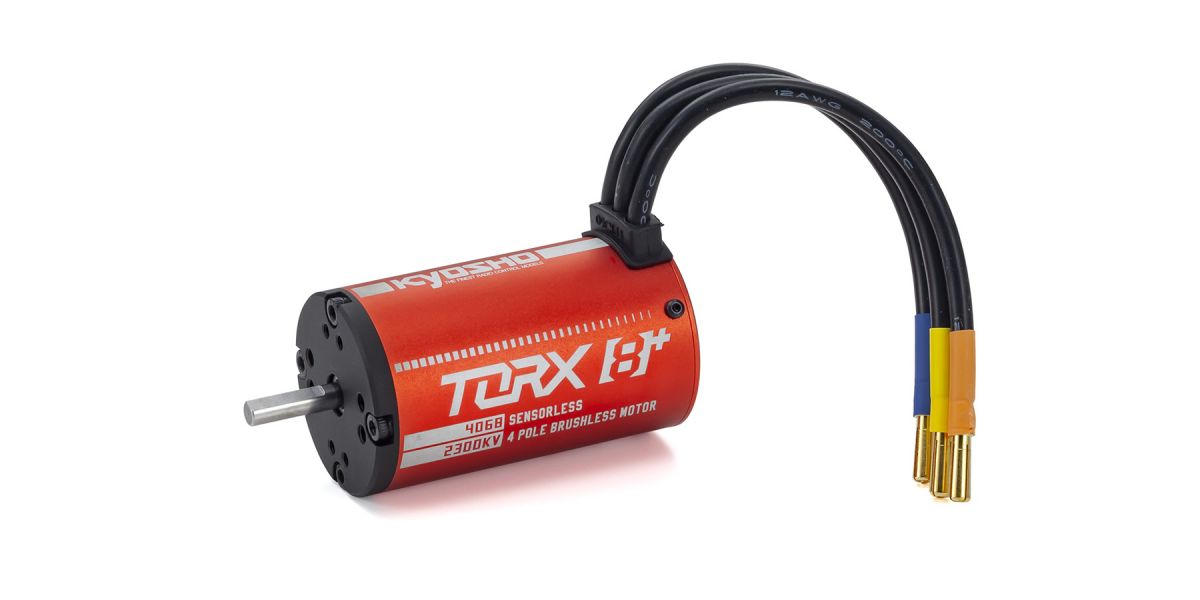 KYOSHO SPEED HOUSE 2300KV TORX8+ (waterproof) brushless motor provides powerful performance and dynamic acceleration.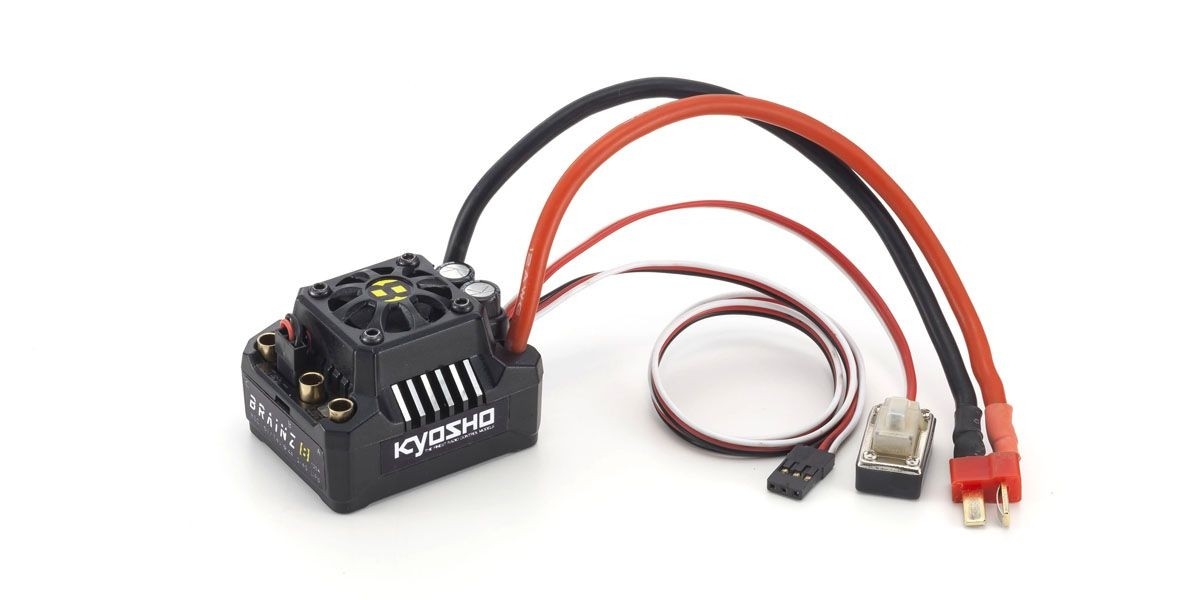 Also equipped with the KYOSHO SPEED HOUS BRAINZ8 ESC as standard. Features simple Setup Switch functions with precise adjustment of power output characteristics.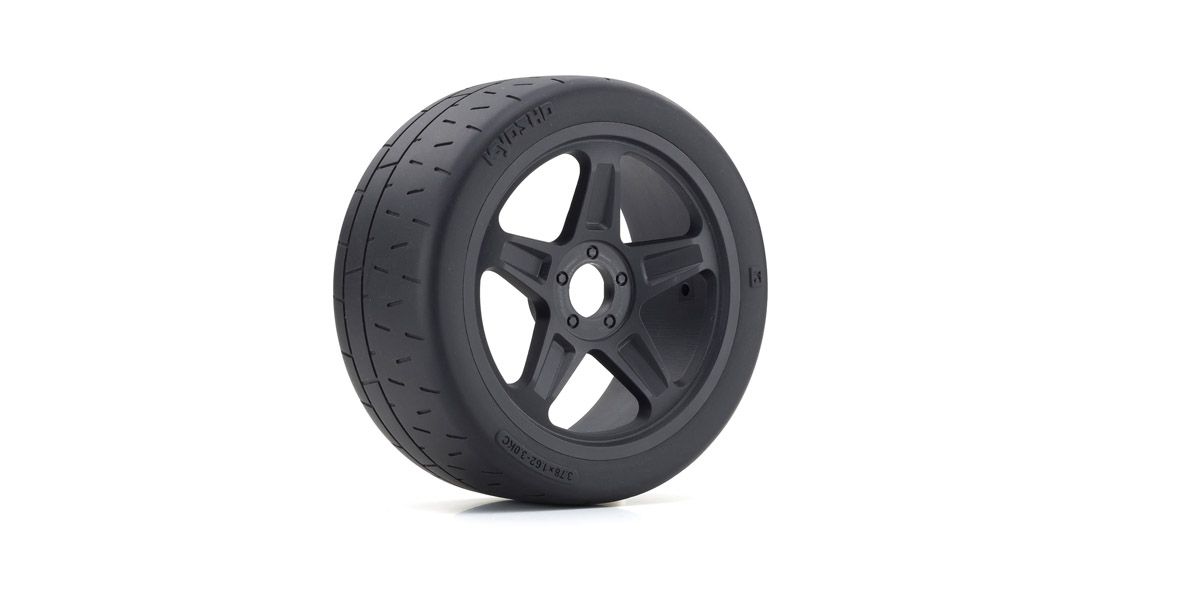 New detailed wheel design for true to scale appearance.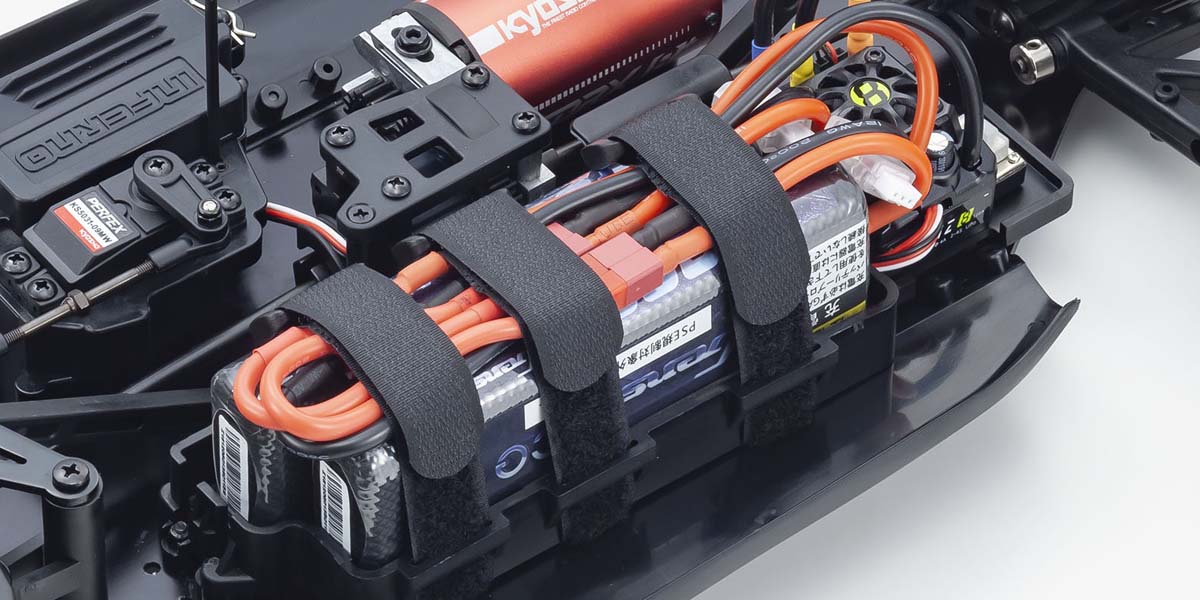 Velcro battery straps provide secure battery mounting and easy removal. Allows maximum of 4-cell Li-Po battery (2-cell X 2) to be installed.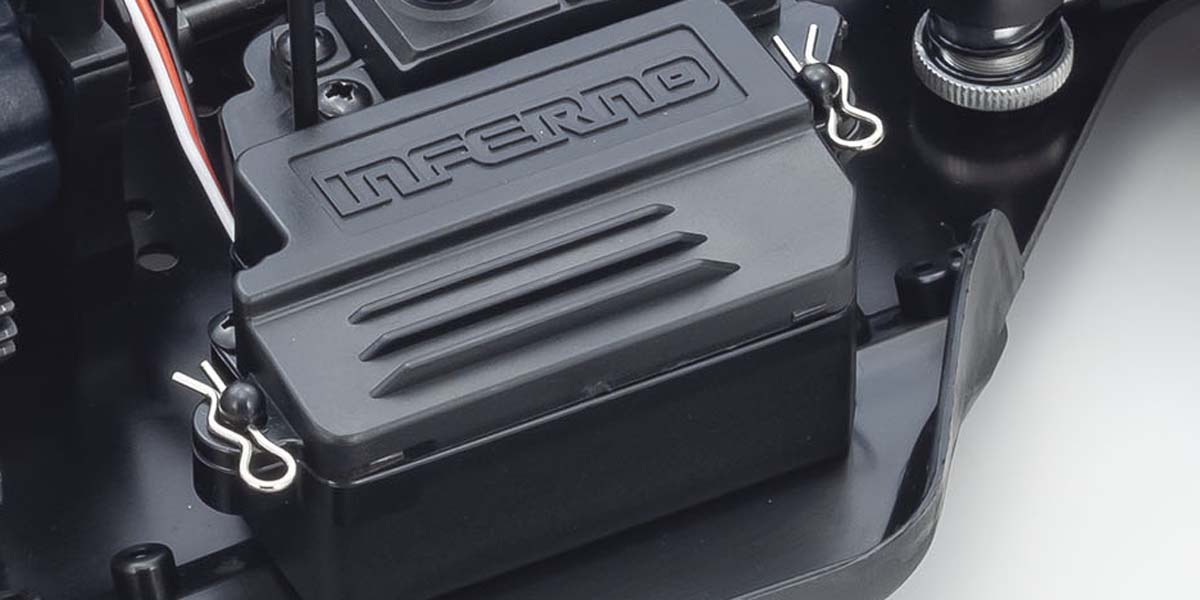 Receiver is protected inside a special radio box. Adoption of a one-piece steering servo holder improves maintenance efficiency.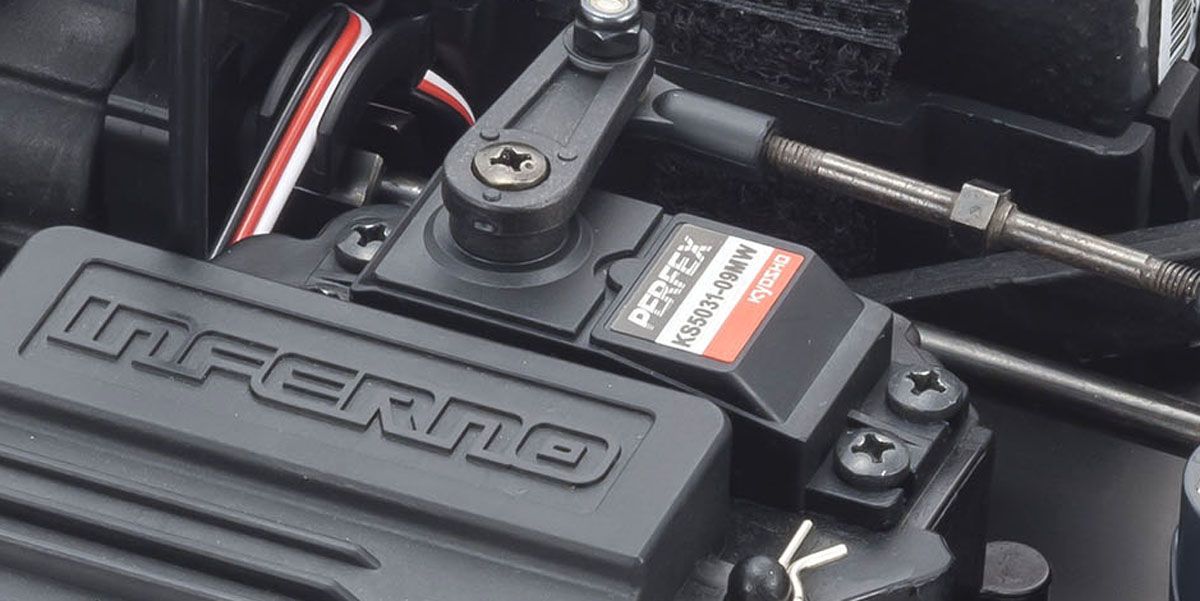 Metal gears of the high-torque KS-5031-09MW servo handle the heavy loads of this big machine to deliver superior control.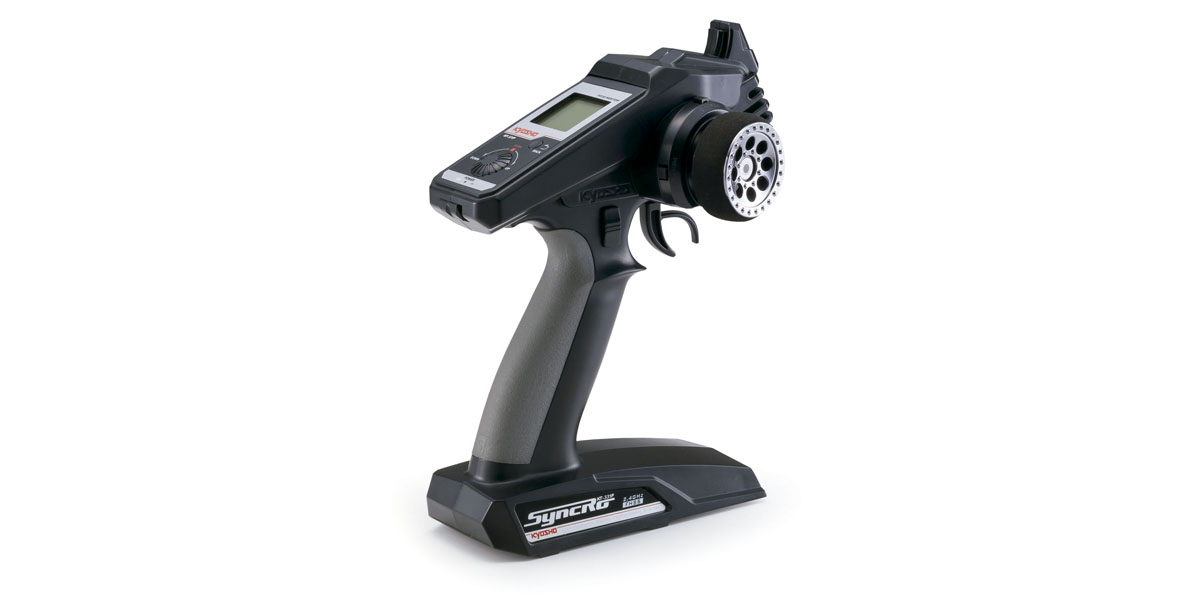 High-visibility of the LCD screen on the Syncro KT331P transmitter allows monitoring of setting adjustments in real time using jog dials.
■Length 515mm
■Width 310mm
■Height 135mm
■Wheelbase 360mm
■Tread(F/R) 262mm/265mm
■Tire(F/R) Φ97mm ×40mm
■Gear Ratio 8.95:1
■Weight 3,650g(approx. )
■Motor KYOSHO SPEED HOUSE TORX8+ brushless motor(kv2300)
■Transmitter Syncro KT-331P

●Pre-assembled chassis with 2-channel, 1-servo, ESC R/C system installed
●Pre-painted body complete with decals applied
●KYOSHO SPEED HOUSE TORX8+ brushless motor installed
●KYOSHO SPEED HOUSE BRAINZ 8 ESC installed
●Syncro KT-331P transmitter
●Hexagonal wrench: 1.5, 2.0, 2.5, 3.0mm
●Cross wrench (large)
●17mm wheel wrench

●Battery for chassis
●Charger for battery
●4 x AA-size batteries for transmitter