1:8 Scale RC Brushless Motor Powered 4WD Racing Buggy INFERNO MP10e TKI2 34116
This performance update sharpens your competitive edge
for the increasingly popular 1/8 scale EP buggy
●High-performance EP racing buggy has evolved with optimization of advanced features from the dynamic Inferno GP model.
●Enjoy the low running costs of this electric version across different terrains.
● Incorporates the proven stability and reliability of shaft-type 4WD system.
●Duralumin main chassis provides moderate flexibility and high rigidity. Resin side guards are also installed.
●Proven radio box from the previous version model protects the receiver from dust and dirt.
●Dedicated ESC mount is easy to maintain with simple attachment and removal with screws.
●Features the proven capacity and stability of diaphragm-type oil shocks.
●Long suspension stroke greatly improves running stability and rough track performance.
●Compatible with a wide range of MP10 series optional parts that enable continuous performance improvement.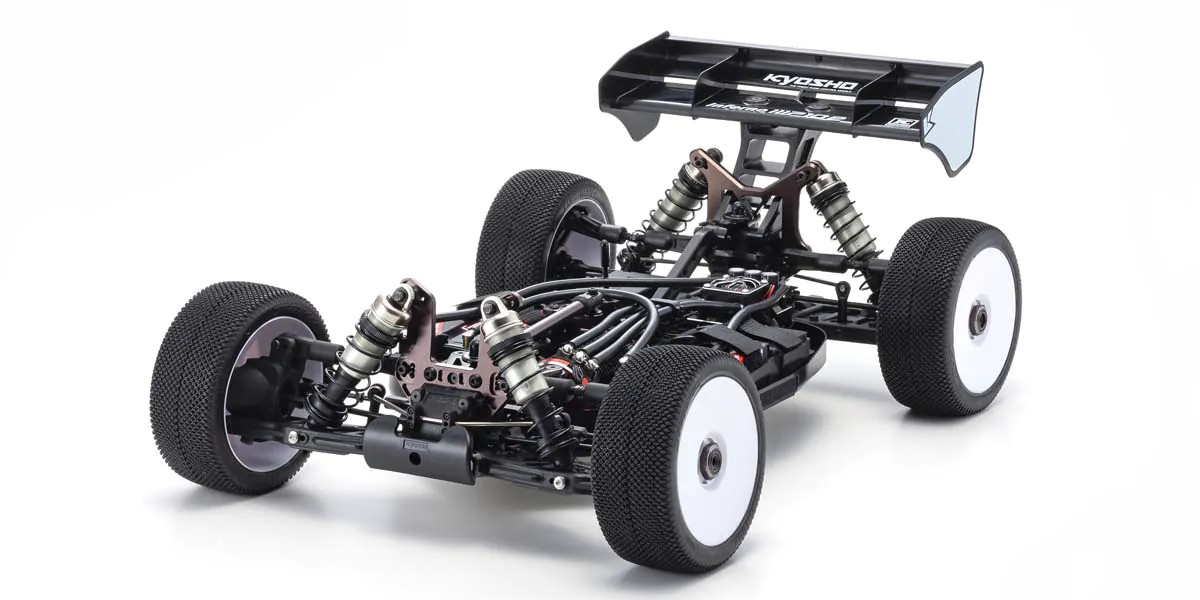 While based on the MP10e, the revised suspension parts and gear ratio meet the demands of modern-day competition. The wire holder also prevents issues arising from wire interference.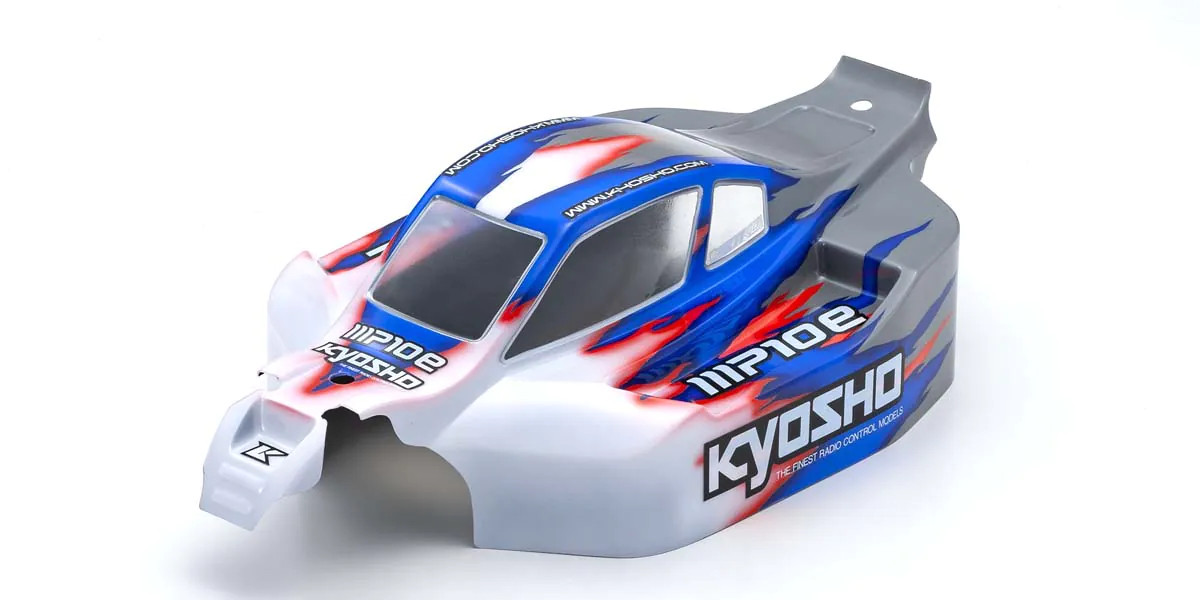 Improved cornering maneuverability through medium to high-speed range decreases lap times with smoother airflow to the rear wing for improved aerodynamic efficiency.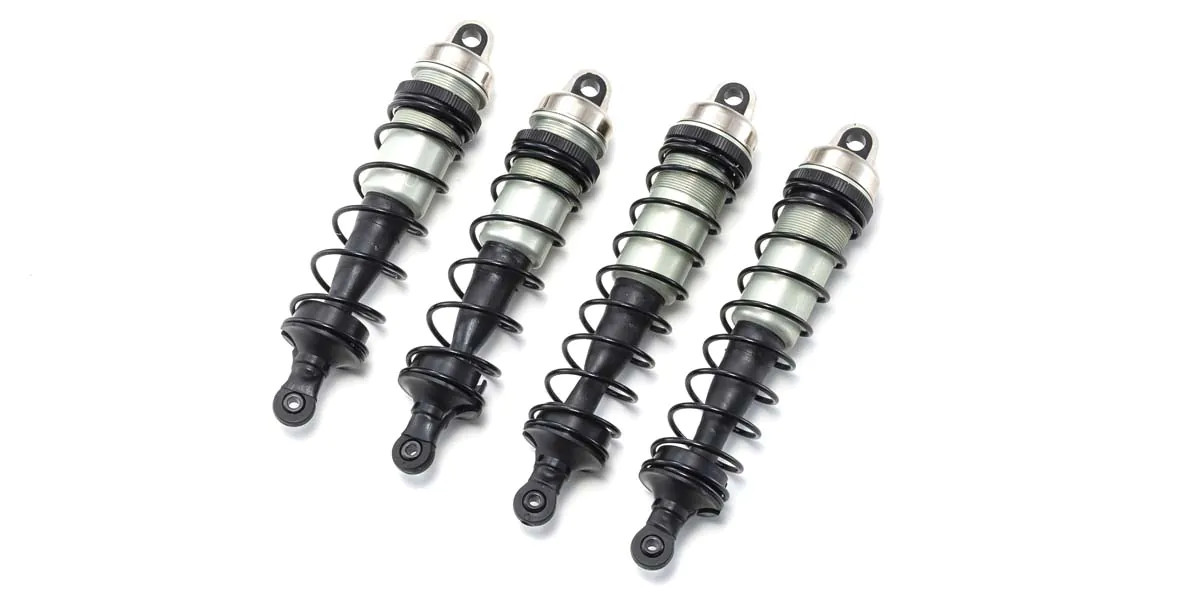 Shock springs newly developed for the 2022 1/8 GP Buggy World Championship have been incorporated into the MP10e TKI2 EP model to improve stability over road surface gaps.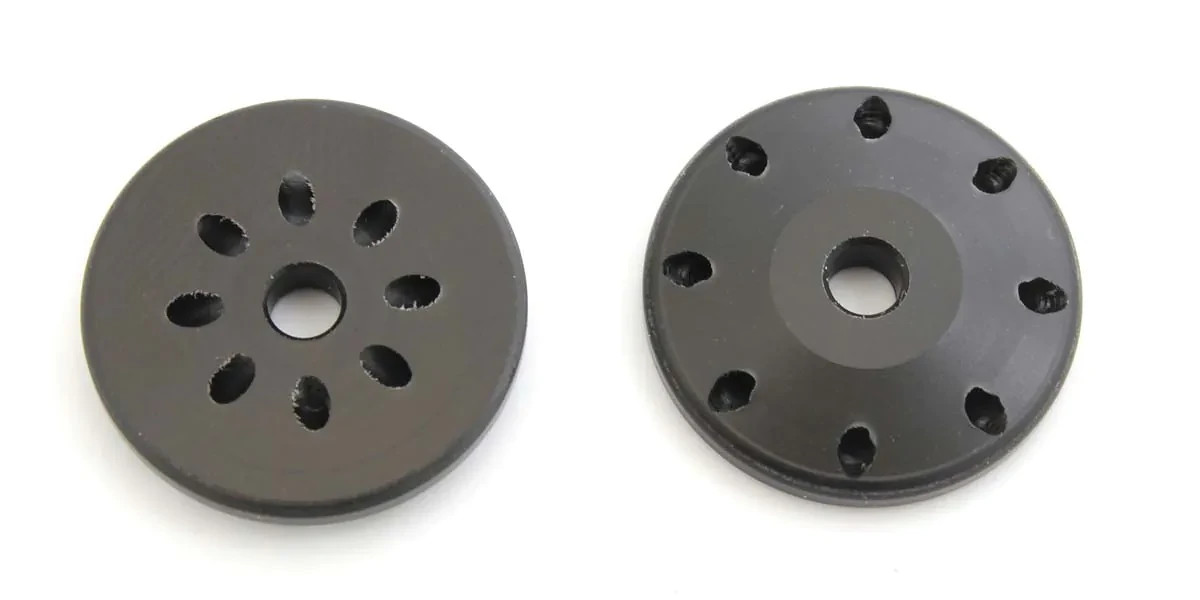 Tapered hole shock pistons alter the damping on contraction and extension for precise response to vibration, while slow return during long stroke minimizes volatile action.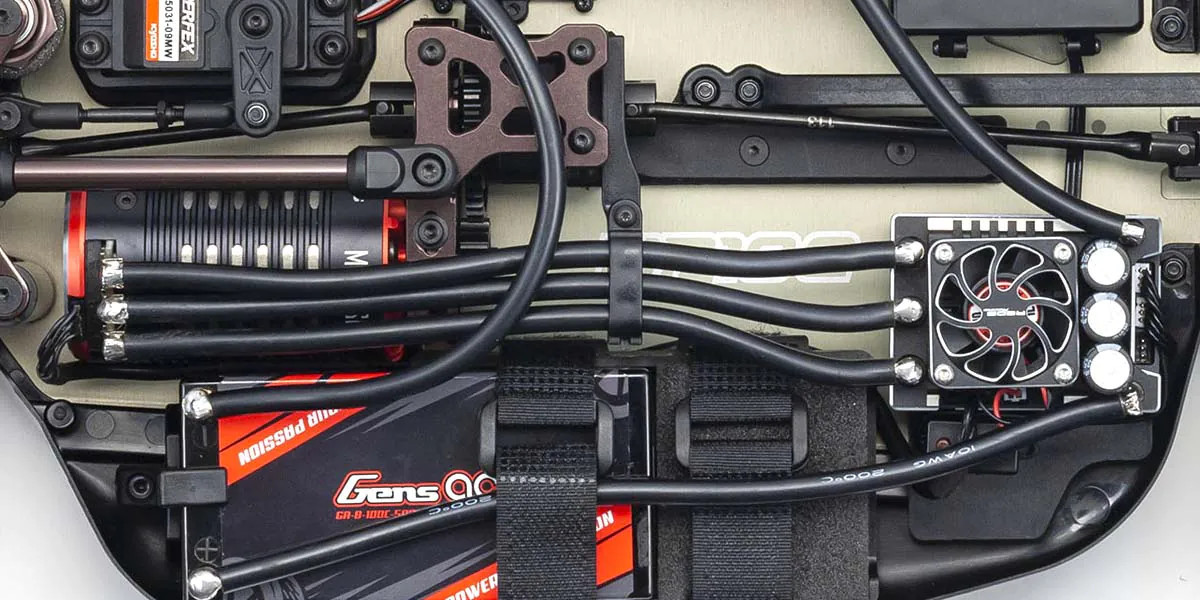 Newly designed motor wire holder secures the wires connecting the ESC to the motor and prevents the wires from interfering with the drive system.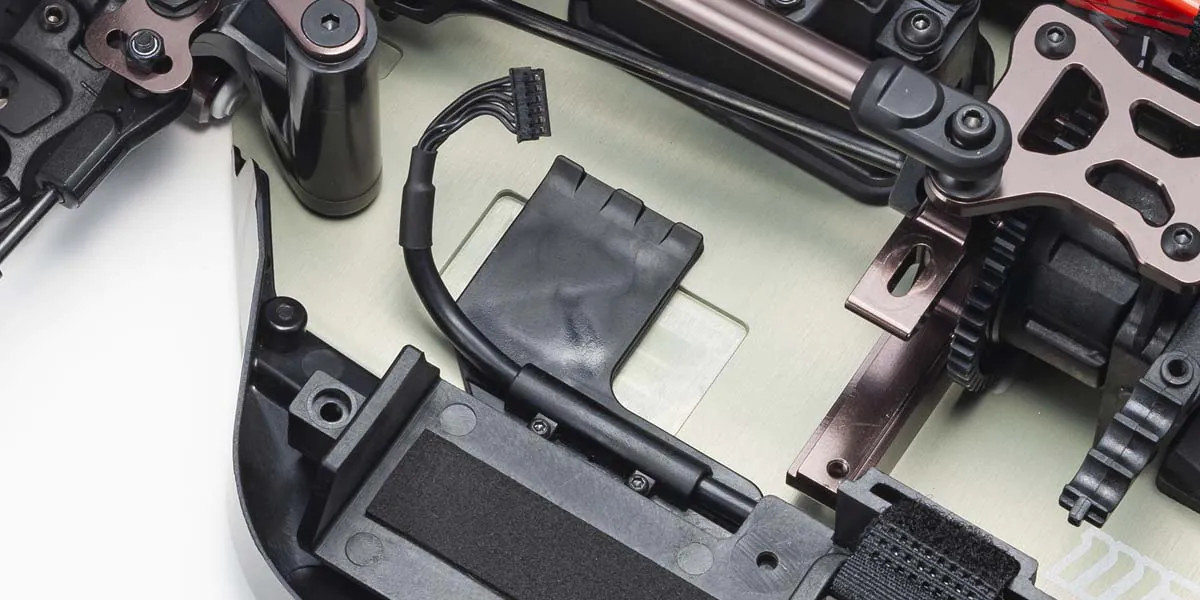 MP10e TKI2 is equipped with a sensor wire holder that neatly arranges sensor wires for brushless motors for clean organization and prevention of wire interference in the drive system.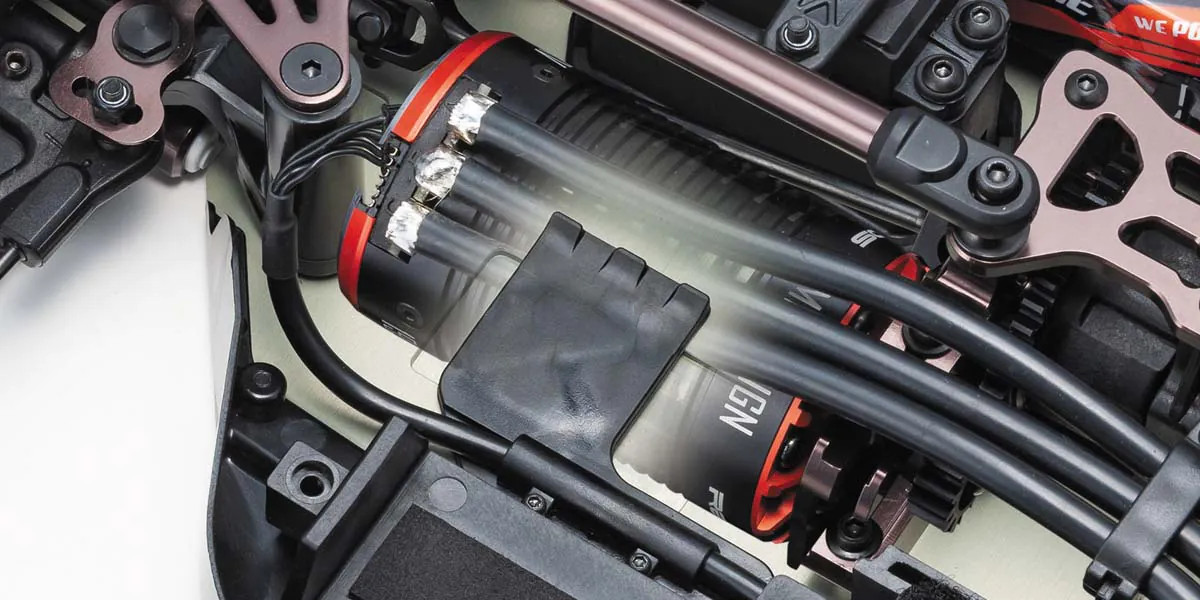 New motor support effectively suppresses impact between the motor and chassis from contact during jump landings and minimizes dents to the motor case.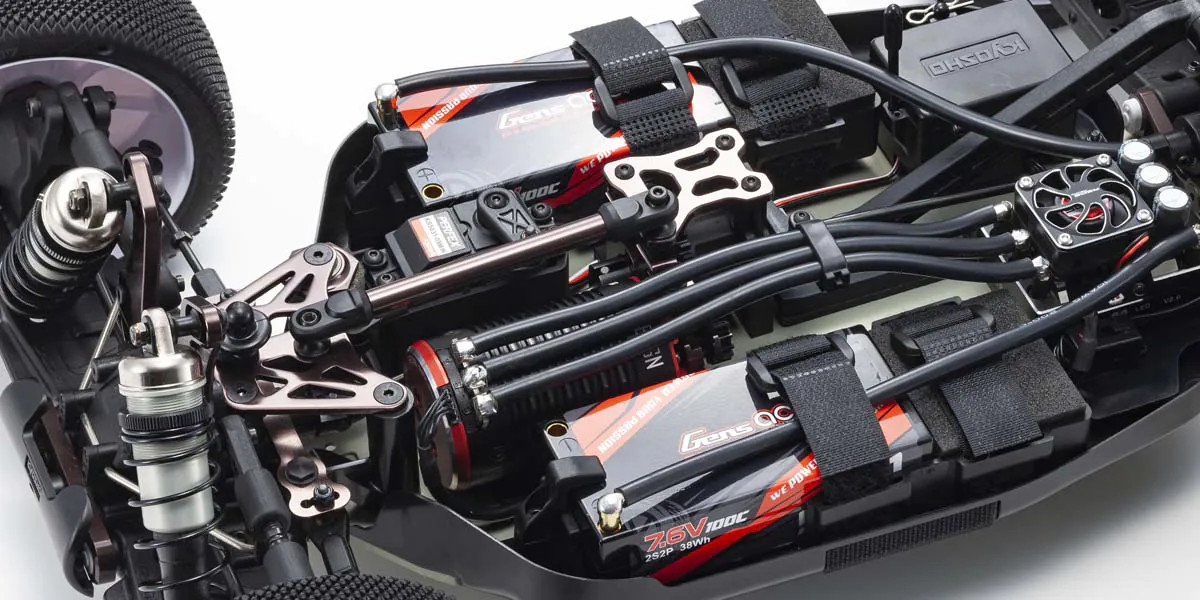 Aligned with the current trend in 1/8 EP buggies for battery weight to be distributed across the left and right sides of the chassis, the motor is also positioned towards the front to shift the center of gravity forward to improve maneuverability.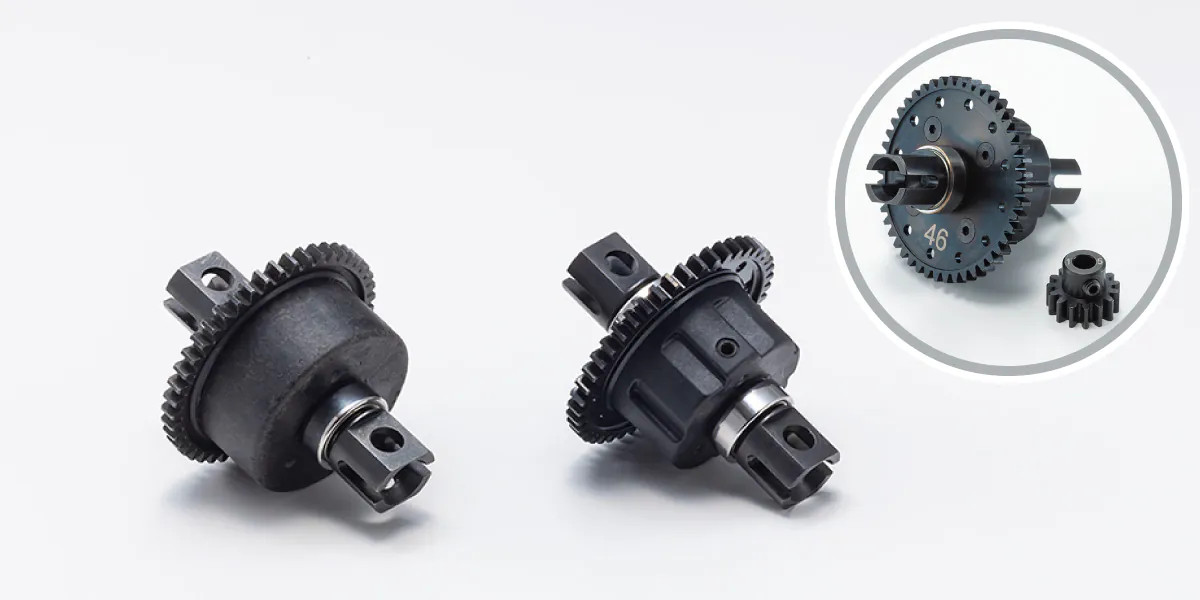 The kit features a 15T pinion gear with a lightweight 46T spur gear, previously only available as an option. Straight line speed is increased with the change in gear ratio and the small diameter differential.
■Length 490mm
■Width 307mm
■Height 180mm
■Wheelbase 325mm (Can be changed by moving rear hub spacers)
■Tread(F/R) 254mm
■Tires(F/R) (sold separately)
■Gear Ratio 10.14 : 1
■Weight 3,650g (approx.)
●Unassembled kit
●Clear body
●Window mask sheet
●Pinion gear
●Decals
●1.5, 2.0, 2.5,3.0mm Hex wrenches
●Cross wrench
●Ring gear grease
■2ch-3ch transmitter & receiver for R/C cars
■Servo
■ESC
■Motor
■Tire & Inner sponge (for 1/8 Buggy)
■Wheel
■Silicone oil for Diffs
■Silicone oil for Shocks
■Paint for coloring body (*spray paint for polycarbonate)
■Batteries for chassis (2S Lipo x2 Recommended)
■Charger
■Tools