MINI-Z 4×4 Series Readyset JeepⓇ WRANGLER UNLIMITED Rubicon Hellayella 32521Y
The combination of the highly-detailed body and a completely new 4x4 chassis design opens up new levels of performance, well beyond anything RC enthusiasts have ever seen from a mini crawler. In the signature Jeep® Wrangler lineup, the Rubicon boasts the strongest off-road performance. With black over-fenders, front grille with dark grey accent, and the distinctive Jeep® round headlights, the formidable styling of the black hard top is immaculately reproduced in a model that rests on the palm of your hand.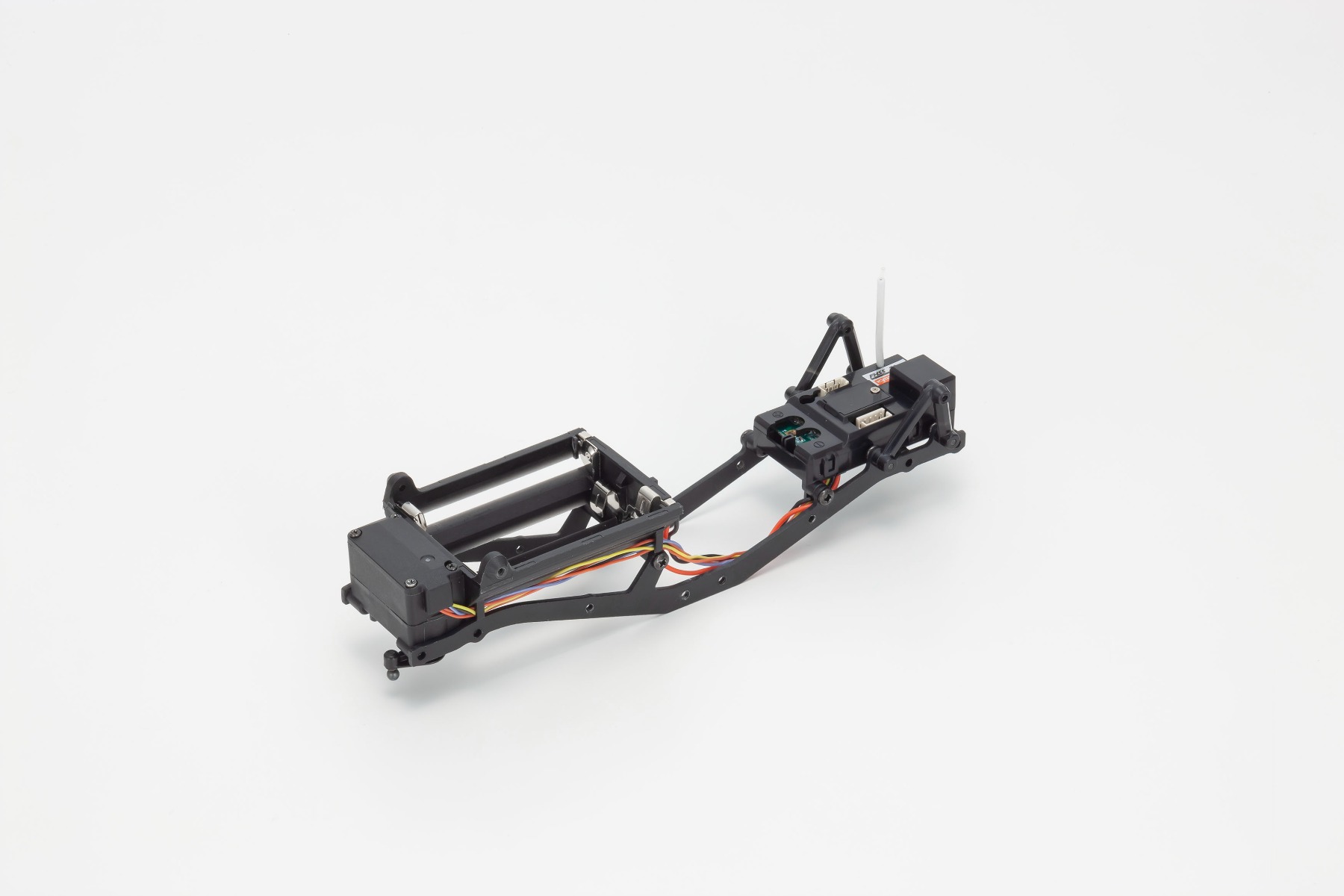 The Mini-Z 4X4 uses a ladder frame design with steel vertical plates to deliver the ultimate balance of rigidity and flex for superior performance and durability.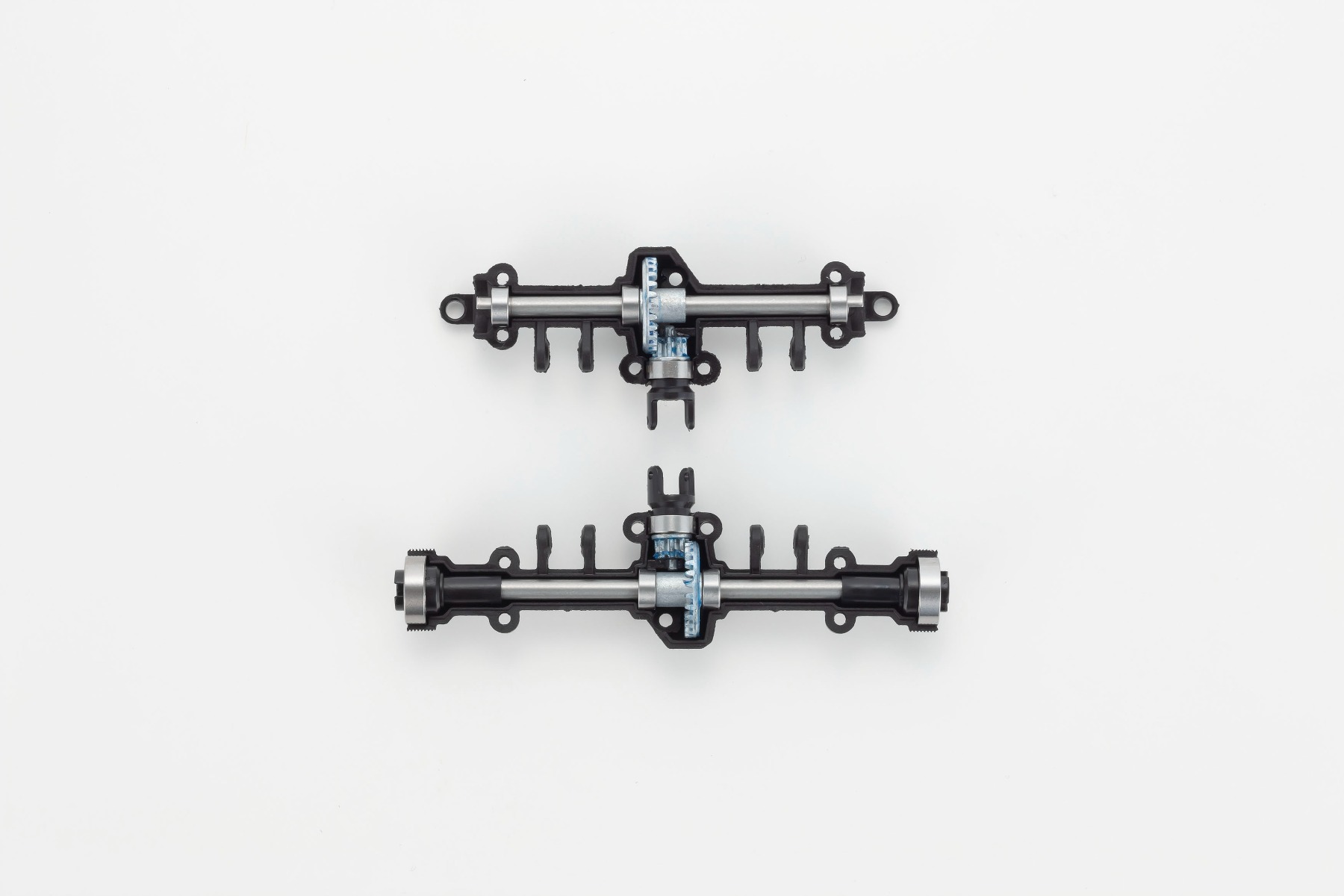 Solid front and rear axles feature steel tie rods and captured ends. Ring and pinion gear and other components feature metal construction for durability and consistent performance.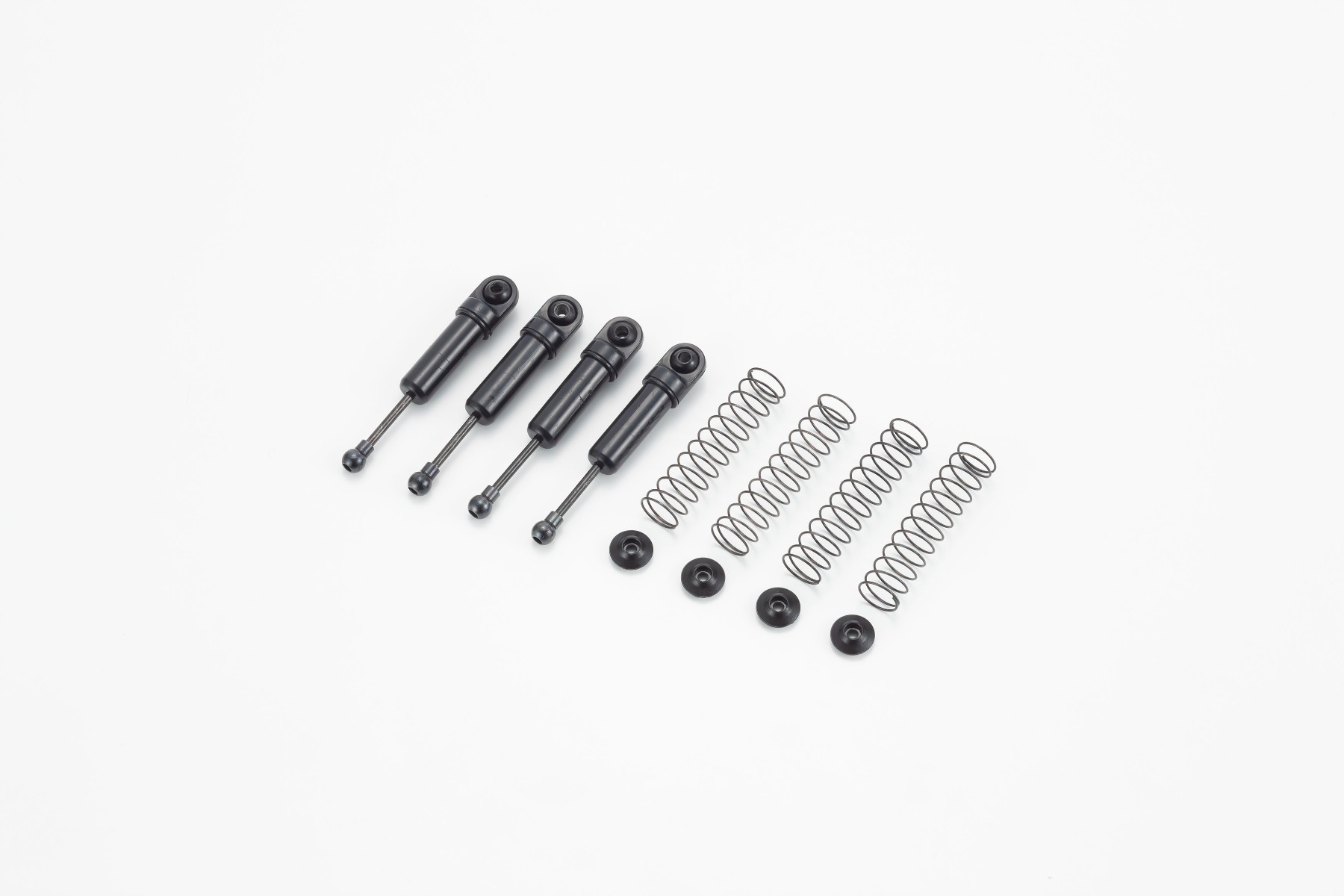 Coil over shocks feature a 360 degree spring retainer that cannot be lost on the trail and keep the springs where they need to be while operating at the limits of the suspension.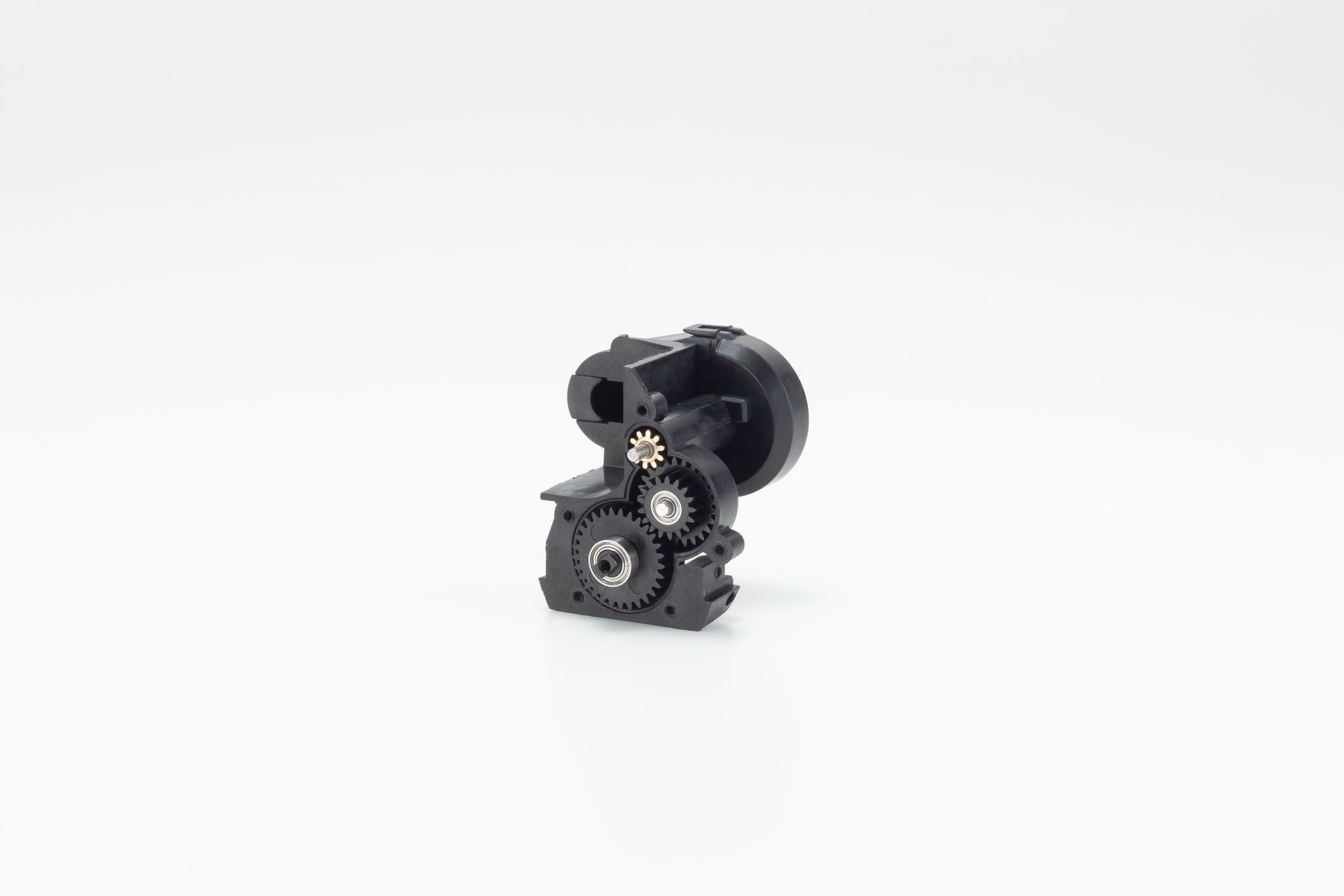 The gearbox features molded covers, ball bearings, and 6 pinion gears that allow a full range of adjustment according to your chosen terrain. As with all Mini-Z models the gear mesh is easily set using the provided spacers.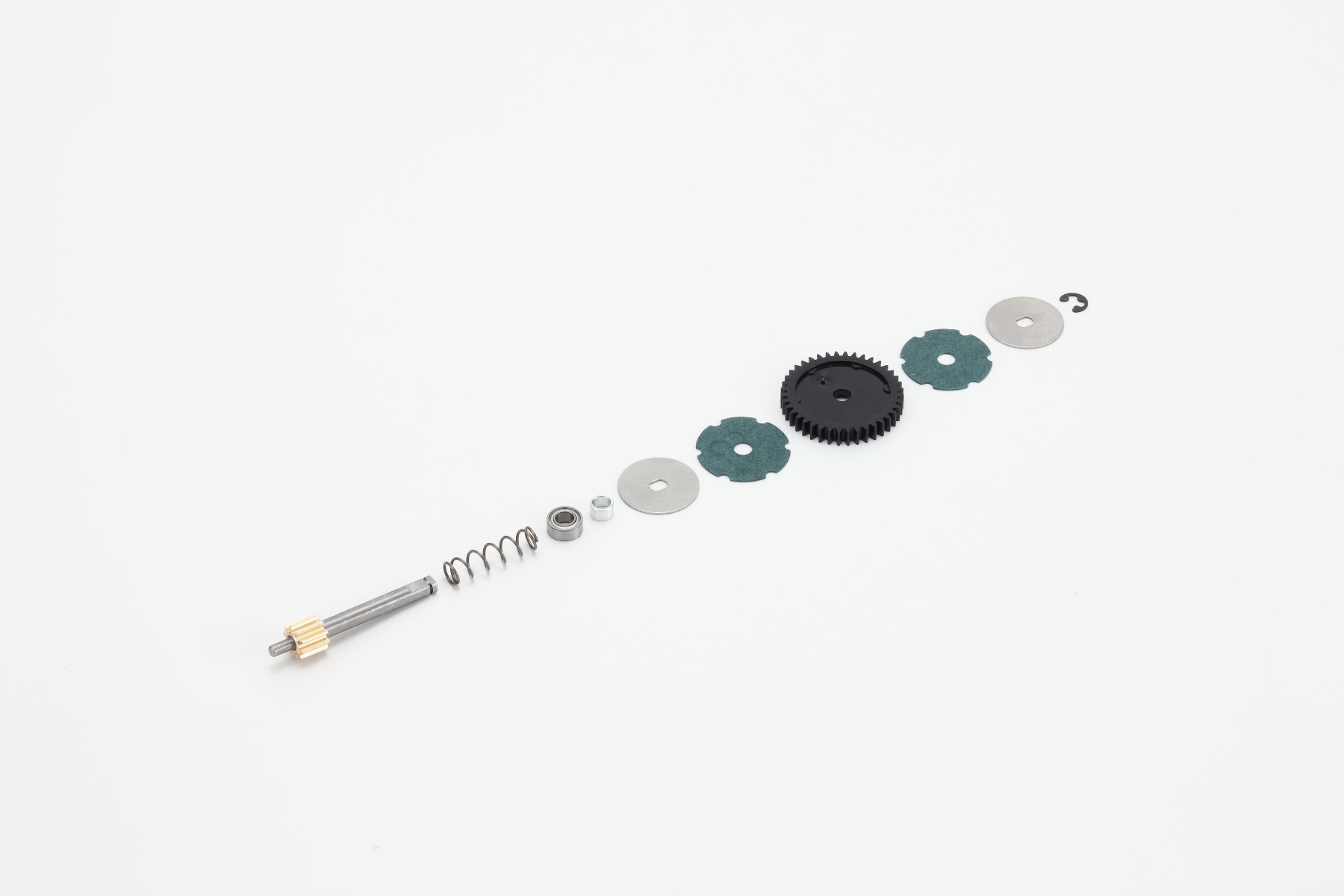 A standard slipper clutch protects the drive system and features a metal shaft and primary gear for durability.
■Length 197.3mm
■Width 87.3mm
■Height 89.1mm
■Chassis Type MX-01
■Wheel Base 120mm
■Tread F/R:72.7mm
■Weight 234g (excl. battery)
■Motor/Engine 130 Class
■Gear Ratio 55.44:1/46.20:1/39.60:1
34.65:1/30.80:1/27.72:1
■Front Tire Diameter Φ42.0mm
■Rear Tire Diameter Φ42.0mm
■Front Tire Width 14.3mm
■Rear Tire Width 14.3mm
■Battery 4 x AAA Alkaline
■Transmitter Syncro KT-531P
■Speed:Approx. 2.7km/h〜5.4km/h (Pinion gears 10T〜 20T)
■Running Time Approx. 60 mins
●Complete chassis with built-in electronics.
●Factory-painted body complete with many fine details
●KT-531P 2.4GHz transmitter
●Pinion gear set(10T、12T、14T、16T、18T、20T)
●3 types of pinion gear spacers
●4 x AAA batteries for the transmitter
●4 x AAA batteries for chassis (Alkaline or NiMH)